We Make Tabletop Games
Our products are card games & board games. We create new ways for playing in the old-fashioned, face-to-face way - so you can sit around a table with your friends and family and play a game today!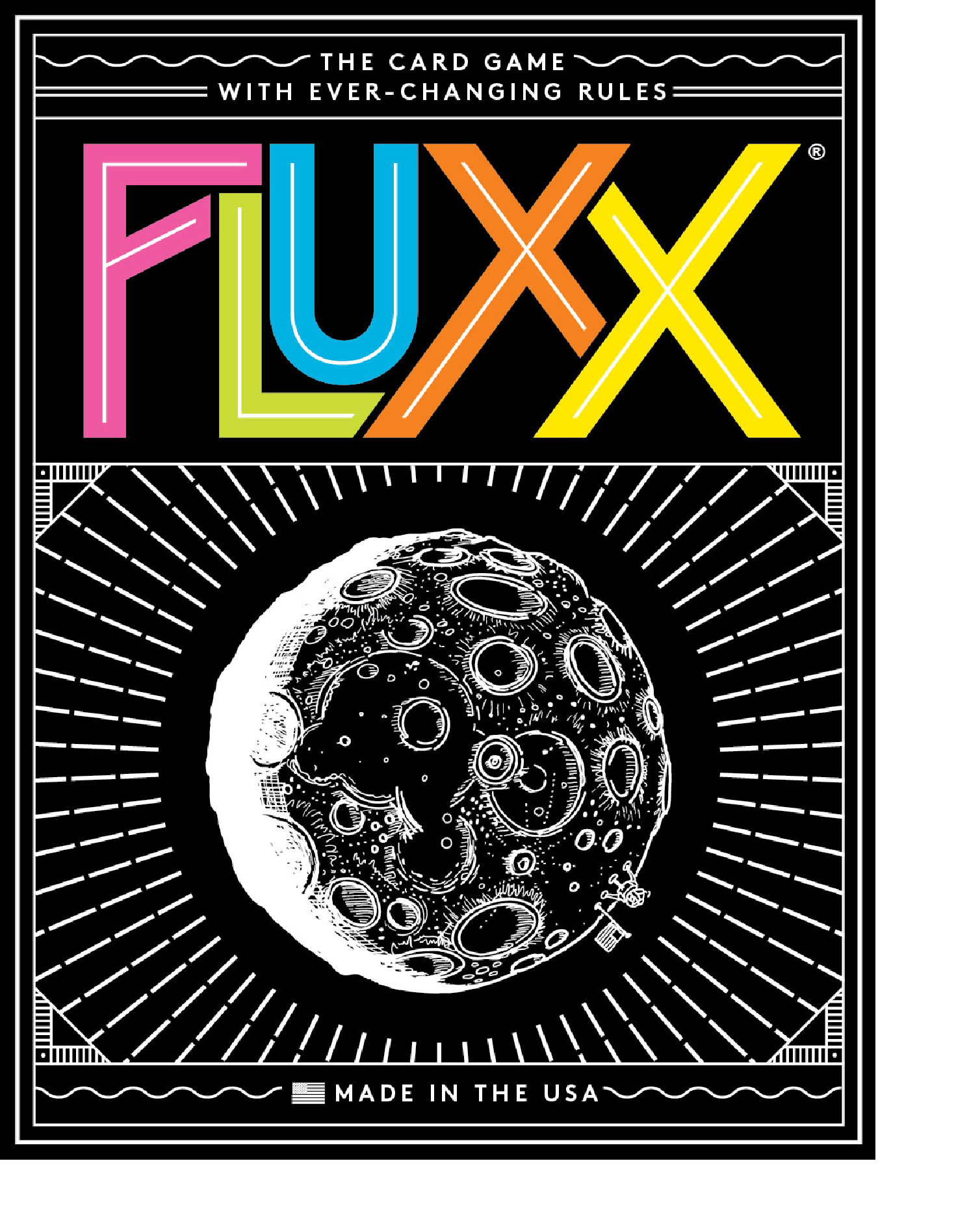 Our biggest hit is Fluxx, a crazy & chaotic card game that's different every time you play. It's so much fun that we've created a series of special themed editions, on subjects ranging from Ecology to Monty Python to the Zombie apocalypse.
We publish lots of other card games too, all designed by Andrew Looney, the guy who came up with Fluxx. These include our time travel hit
Chrononauts
and other colorful games with volatile action, secret goals and
desserts
! Our games are fast, unpredictable, and fun because all players have a chance of winning right up until the moment when someone actually wins.

We are also the creators of a revolutionary board game system called
Looney Pyramids
. These beautiful little gaming pyramids are best described as being like playing cards: useful for a vast number of totally different games, some easy, some complex, some fast, some lengthy.
Unlike the big old board games of yesteryear, our games are fast and petite. Looney Labs games are packaged in small containers, making them perfect to take with you everywhere you go, and they play quickly, so you can squeeze them in whenever you have a few minutes to spare.
Thanks for playing Looney Labs Games!