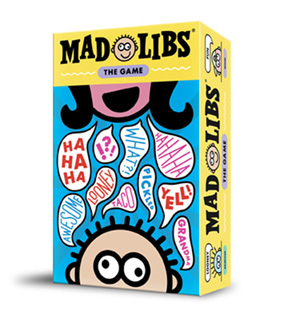 Mad Libs®: The Game
Since its creation in 1958, Mad Libs® has become the world's most popular word game, with over 125 million Mad Libs® in print. And now, Looney Labs has turned it into Mad Libs®: The Game—a party game that captures all the unexpected silliness of classic Mad Libs®.
© 2016 Penguin Random House LLC. All rights reserved. MAD LIBS® and all related titles, logos, and characters are trademarks owned and licensed for use by Penguin Random House LLC. Used with permission.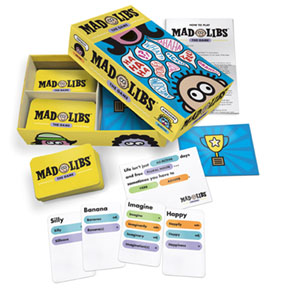 Game Play
Every player is dealt Word Cards, which each feature a key word used as different parts of speech. Players use the Word Cards, along with the Sentence Card in play, to make the most appropriately inappropriate sentences possible! All players vote and the silliest sentence wins the round. The first player to win three rounds wins the game!
Reviews