Star Trek: TNG Fluxx
The Next Generation Trek Edition of the Ever-Changing Card Game!
Beam yourself aboard the Enterprise-D for a game of Star Trek: The Next Generation Fluxx! Join Picard, Riker, Data, and the rest of the TNG crew, to gather the Keepers you need for victory – but don't let Creepers like Q or the Borg keep you from your mission! With new cards like Darmok and the Rule of Acquisition, this version of Fluxx will take you into the 24th Century!

STAR TREK™ & © 2018 CBS Studios Inc. STAR TREK and related marks and logos are trademarks of CBS Studios Inc. All Rights Reserved.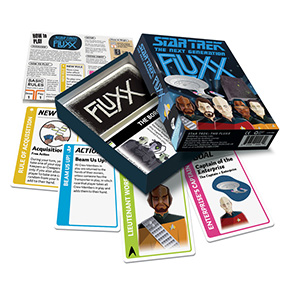 Game Play
It all begins with one basic rule: Draw one card, play one card. You start with a hand of three cards, add the card you drew to your hand, and then choose one card to play, following the directions written on your chosen card. As cards are drawn and played from the deck, the rules of the game change from how many cards are drawn, played, or even how many cards you can hold at the end of your turn.
Expansions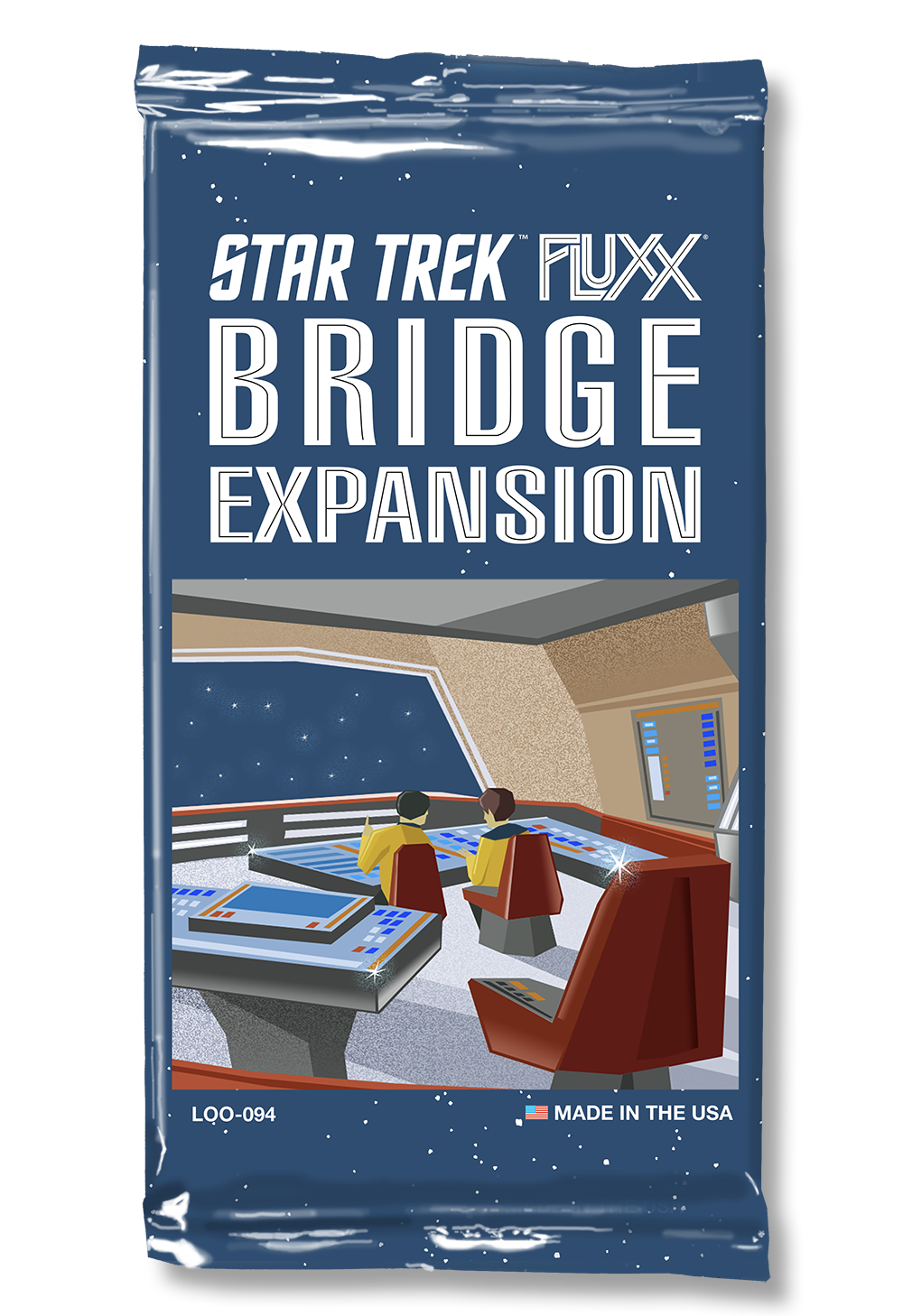 Star Trek Fluxx Bridge Expansion: Do you want to be able to shuffle your Star Trek Fluxx together with your Star Trek: TNG Fluxx? Great; we designed them to be combined! The Bridge Keeper lets you take control of either Enterprise, and a host of new Goals let Kirk meet Picard, Spock meet Data, and the Past meet the Future!
Bridge Expansion Card List:
Meta Rule: 5 Card Mission

Keeper: The Bridge

Goals: Past Meets Future, Generations, Scien

ce Officers,

Engineering's Finest, Medical Geniuses, Captain on the Bridge, Bridge of the Enterprise, Romulan Attack, Phaser Overload, and Star Fleet
Reviews