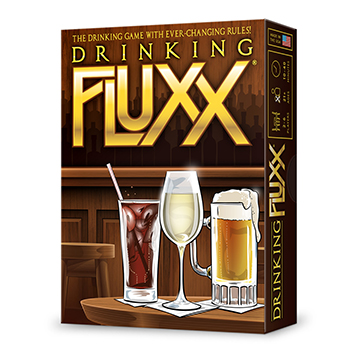 Drinking Fluxx
The Drinking Game of Ever-Changing Rules!
Finally, a party game for people who know how to drink!No, a drinking game for people who know how to party! On July 24, 2017, Fluxx turned 21, and we celebrated by publishing Drinking Fluxx! With rules that are always changing, Drinking Fluxx will keep you on your toes and shake up any adult party. Toast the Designated Driver, but avoid theforbidden word and don't forget to pass the card or you'll have to drink!
Drinking Fluxx was published under our adult games imprint, Fully Baked Ideas to help ensure that purchases are made by responsible adults. Also - it has plastic playing cards!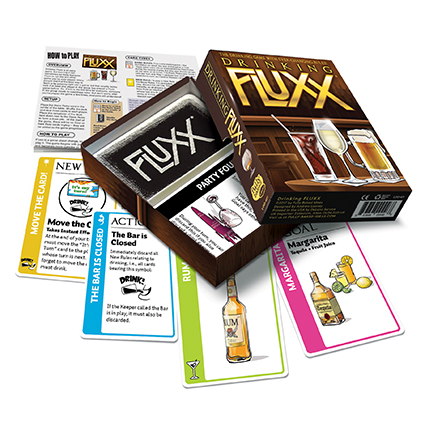 Game Play

It all begins with one basic rule: Draw one card, play one card. You start with a hand of three cards, add the card you drew to your hand, and then choose one card to play, following the directions written on your chosen card. As cards are drawn and played from the deck, the rules of the game change from how many cards are drawn, played, or even how many cards you can hold at the end of your turn.
Reviews