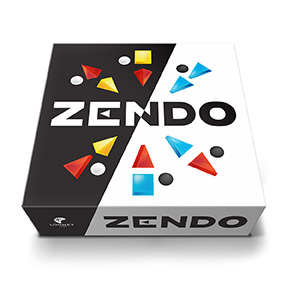 Zendo
The Game of Inductive Logic
The classic puzzle game of inductive logic is back, purer and clearer than ever! Beautiful crystalline pieces in three shapes and three colors are used to build structures marked by the Moderator according to a secret rule selected from a versatile deck of options. The more structures are built, the more information players have to work with, and the closer they get to guessing the rule. Easy to adapt for cooperative play, it's also a remarkably good model of the scientific method!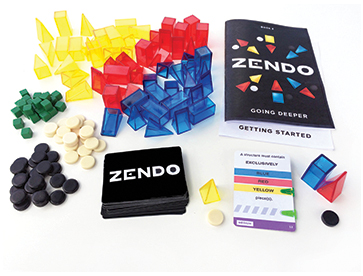 Game Play
Zendo is an inductive logic game in which players compete to be the first to figure out a secret rule chosen by a neutral moderator. Players take turns building new structures of game pieces, each of which will be marked by the moderator as to whether they follow the rule or not. By observing the patterns of which structures follow the rule or not, and testing their guesses, players narrow down the possibilities until someone guesses the rule exactly!
Expansions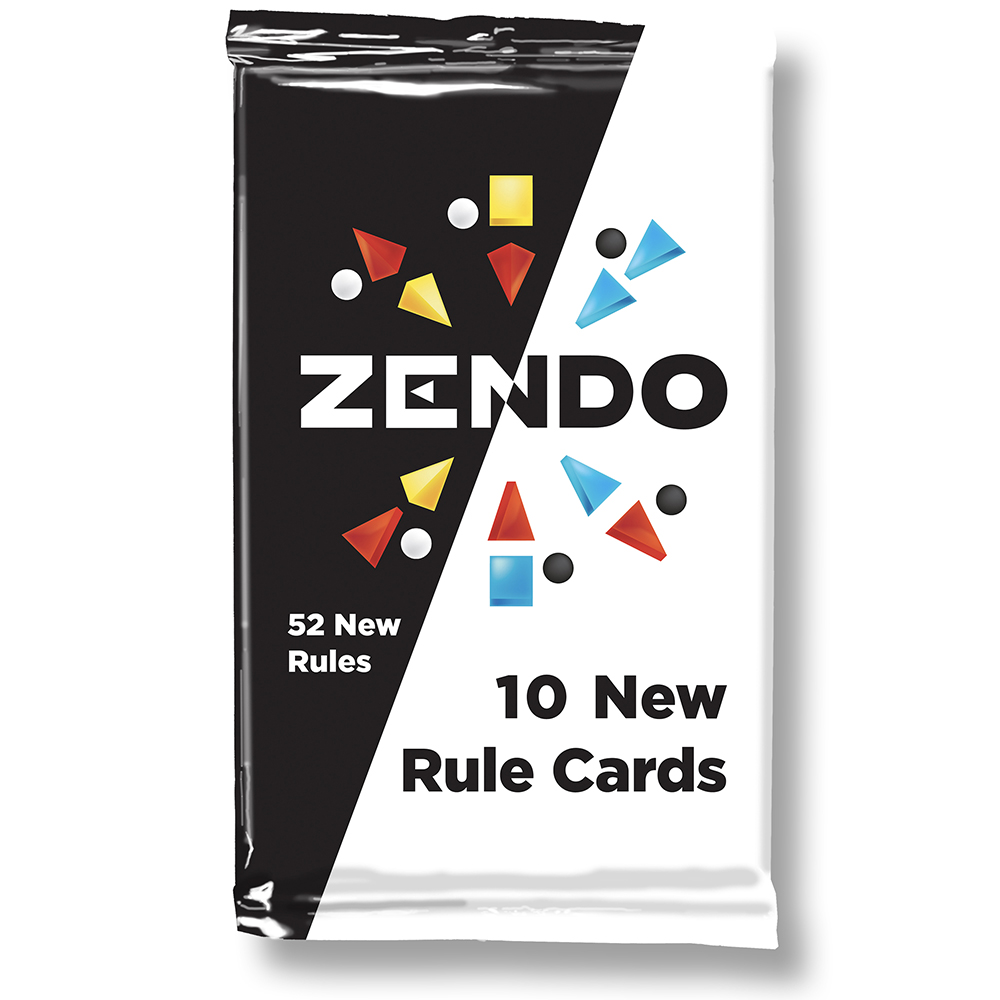 Zendo Rules Expansion #1
: Zendo
comes with 40 rule cards that generate over 200 unique rules. That'll keep players guessing for a long while, but when you're ready for more, here's a set of 10 all-new secret rule cards: one rated as Easy, four as Medium, and five as Difficult. These cards will generate 52 different rules, but don't let anyone read these cards until someone is ready to moderate a session. The fun is in figuring it out, so please keep the secret rules secret!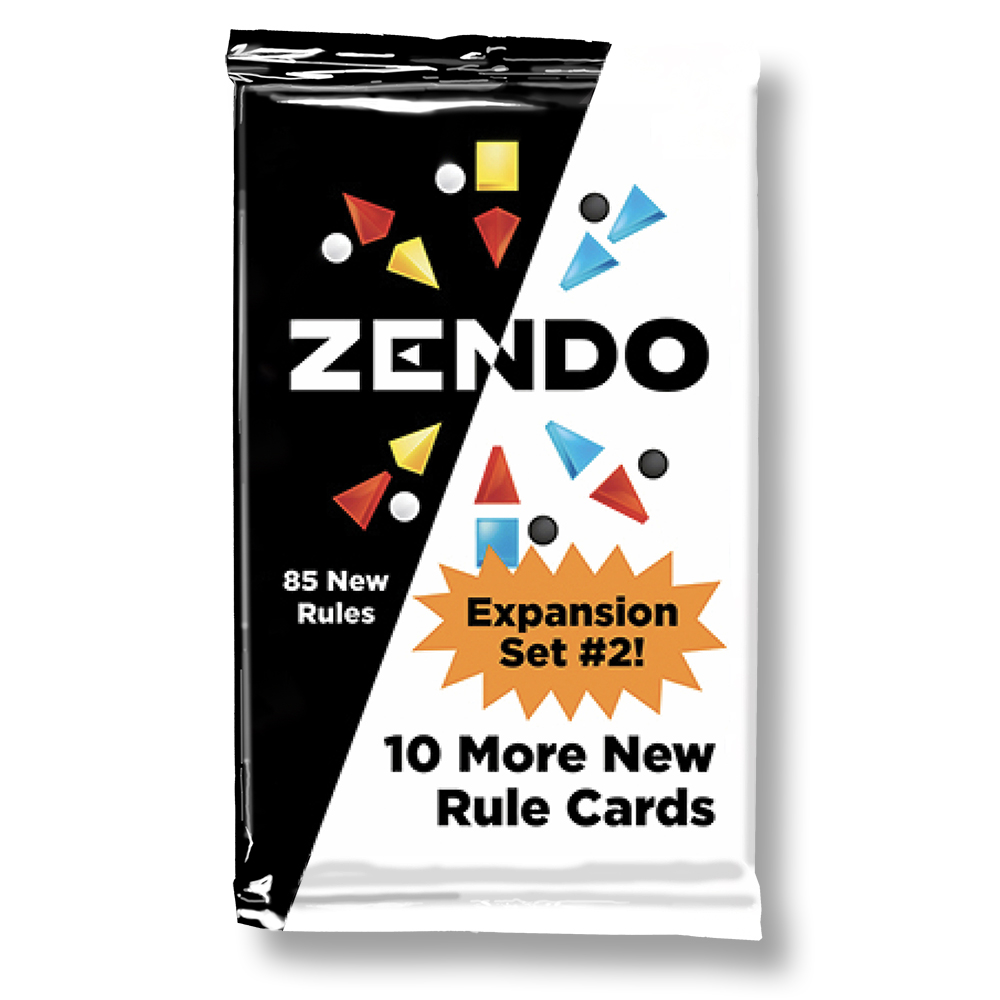 Zendo Rules Expansion #2: This is the second set of new rule cards for Zendo to expand the 40 that come in the base game. The 10 cards in this expansion provide a total of 85 new rules... most of which fall in the "difficult" category for those who want a new challenge. We recommend you don't look at these cards unless you are ready to moderate a game. The fun is in figuring them out, so please keep the secret rules secret!
Reviews