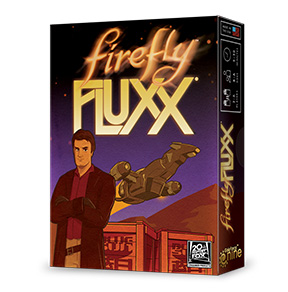 Firefly Fluxx
The Shiniest Ever-Changing Card Game in the 'Verse

Join Mal, Wash, Zoë, Inara, Kaylee, Jayne, Simon, River, and Book as Fluxx enters the 'Verse at full speed. With the rules constantly changing, Firefly Fluxx is just as unpredictable as misbehaving in space! Featuring sumptuous art by Adam Levermore, Firefly Fluxx is perfect for fans and collectors of both Firefly and Fluxx.
Firefly ™ & © 2016 Twentieth Century Fox Film Corporation. All Rights Reserved.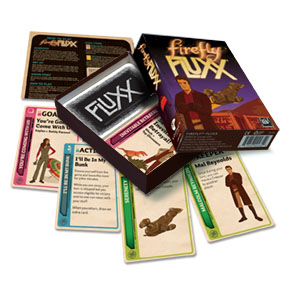 Game Play
It all begins with one basic rule: Draw one card, play one card. You start with a hand of three cards, add the card you drew to your hand, and then choose one card to play, following the directions written on your chosen card. As cards are drawn and played from the deck, the rules of the game change from how many cards are drawn, played, or even how many cards you can hold at the end of your turn.
Expansions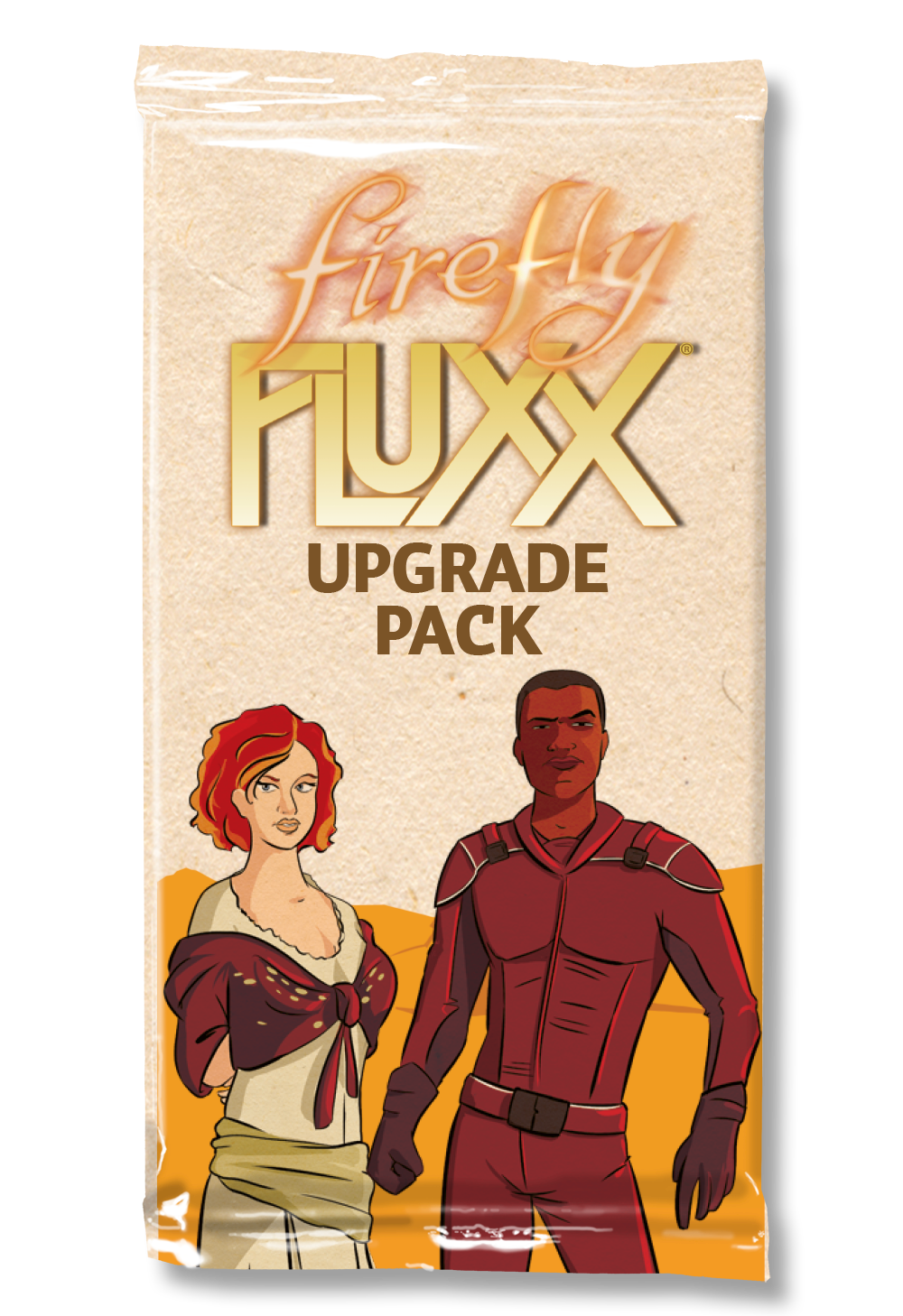 Firefly Fluxx Upgrade Pack: Mal's crew aren't the only ones aimin' to misbehave. Now you can add Yolanda (aka Saffron, aka Bridgett) and Jubal Early to your Firefly Fluxx adventures! These two new Keepers come with six new Goals that require them. Also included are new copies of the Reavers and Hands of Blue, now with upgraded abilities!
Upgrade Pack Card List (out of print):
Keepers: Yolanda and Jubal Early

Upgraded Creepers: Hands of Blue and Reavers

Goals: What's She Doing

Here?!? (I Don't Recall Pulling Over!)
Have You Ever Been Shot? (See, That's What it Feels Like)


Our Mrs. Reynolds, She Knows Her Ships, I'm a Bounty Hunter, Objects in Space
Saffron Pack Card List (out of print): (previous expansion beore the Upgrade Pack)
Keepers: Saffron

Goals:

What's She Doing

Here?!?

(I Don't Recall Pulling Over!)




Our Mrs. Reynolds, She Knows Her Ships
Promo Cards:
Creeper: The Alliance During your turn, you can move this to a player with River Tam, Stolen Goods, or Serenity.
Alliance Treasure Counts as Stolen Goods, or Money, or Booty. Cannot be Plundered.Keepers:
Bridget (out of print)
Reviews