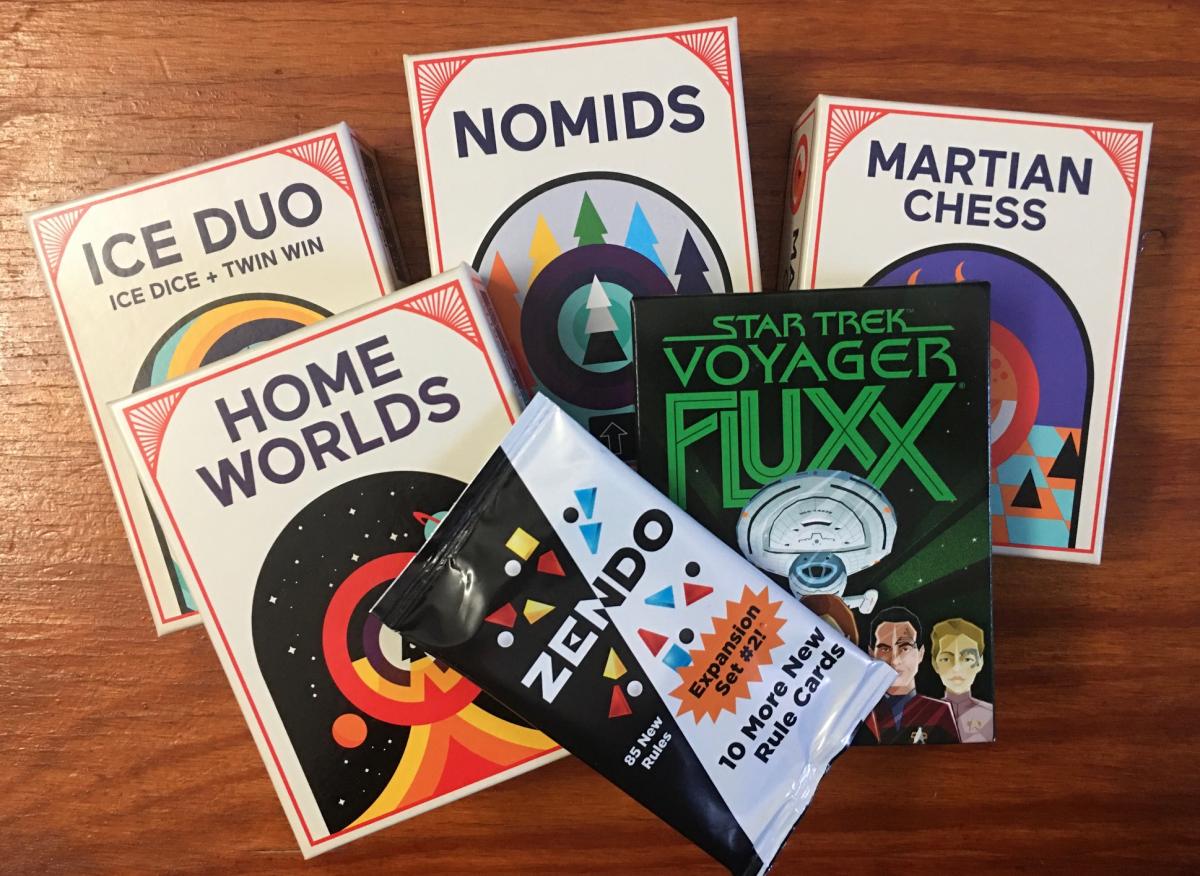 We are excited to confirm that SIX new products from Looney Labs will be arriving in November, just in time for holiday gift-giving!
Nomids • Ice Duo • Martian Chess • Homeworlds
Star Trek: Voyager Fluxx • 2nd Zendo Expansion
Please keep these great games and the rest of our line in mind when you're making out your holiday shopping list. With over 40 games costing just $15-$20, we're sure to have something for everyone, bringing fun and laughter all year long.