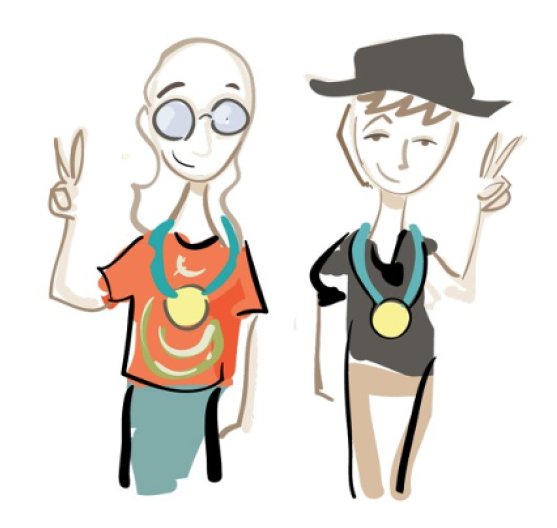 Congratulations to game designers Keith Baker (of Twogether Studios) and Andy Looney (of Looney Labs) on reaching their 200th episode of their podcast, The Download!
This podcast is a weekly romp through the minds of these two long-time friends and successful game designers. You'll hear their thoughts on movies, books, TV, and various geekery of all kinds - plus you often get a sneak peek into what to expect next from their respective companies.
CLICK HERE to listen to episode #200 and all the rest.
READ MORE to hear about the game we made to celebrate!