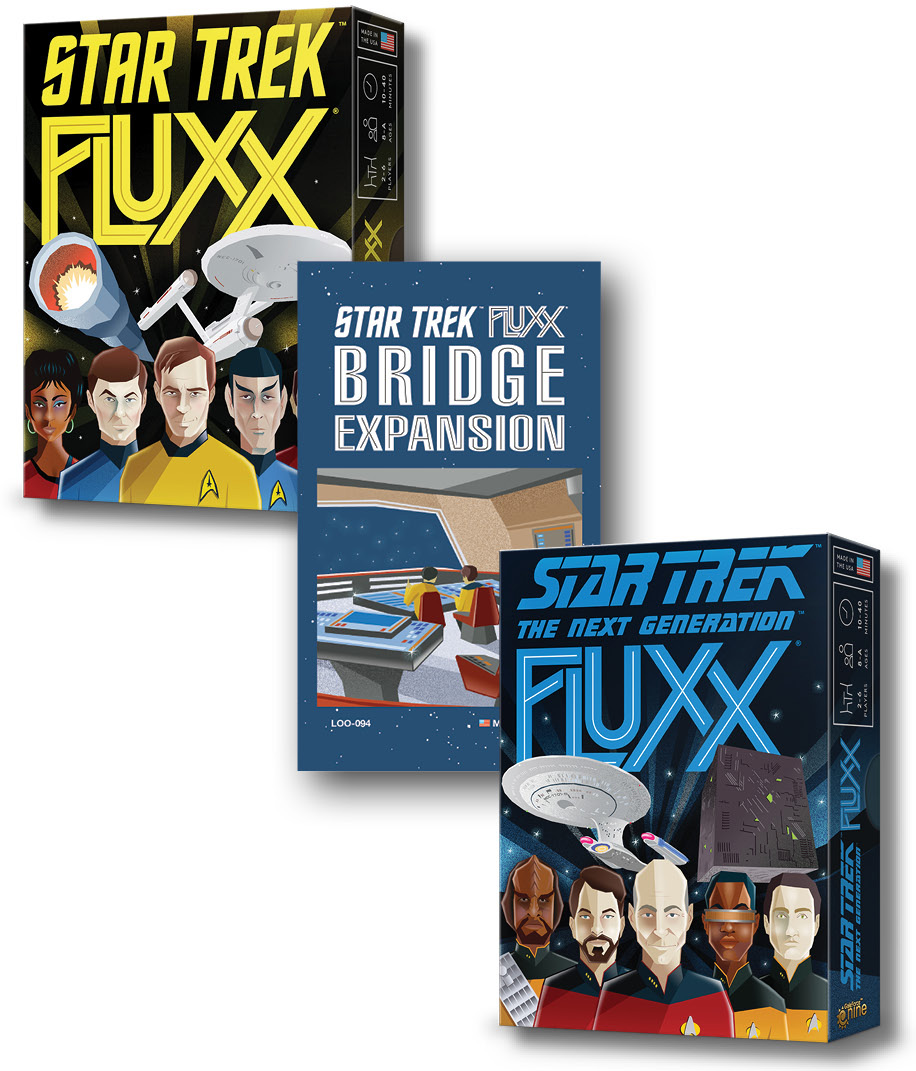 Star Trek™ Fluxx, Star Trek: The Next Generation™ Fluxx, and the Star Trek™ Fluxx Bridge Expansion
Release Date: August 2nd, 2018
Set a course for the final frontier with Star Trek™ Fluxx! Featuring Kirk, Spock, McCoy, and the rest of the original series crew, you'll take command of the Enterprise, and face Creepers like Klingons, Romulans, and the terrifying Doomsday Machine. You might even find yourself playing Fizzbin or Venting the Warp Core to explore new worlds and collect the Keepers needed for victory! Or, decide to beam yourself aboard the Enterprise-D for a game of Star Trek: The Next Generation Fluxx! Join Picard, Riker, Data, and the rest of the TNG crew, to gather the Keepers you need for victory – but don't let Creepers like Q or the Borg keep you from your mission! With new cards like Darmok and the Rule of Acquisition, this version of Fluxx will take you into the 24th Century!