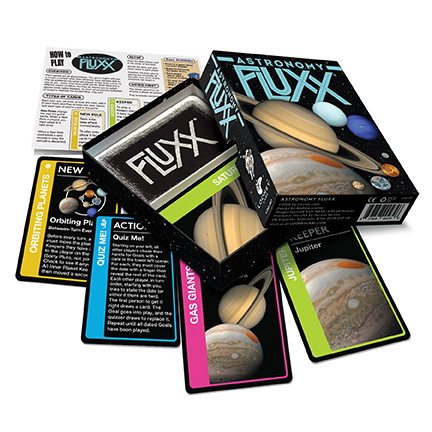 Astronomy Fluxx, the ever-changing card game of space exploration, has entered Earth's atmosphere and we're really excited!
This is the latest installment in our educational Fluxx series, and possibly the most gorgeous Fluxx we've ever made. With stunning NASA photography and black backgrounds, the Keeper and Goal images are truly awesome. Students of astronomy will learn about the planets and other objects within our solar system and beyond, as well as the history of humankind's space exploration. Filled with fun New Rules like "Name a Constellation" and "Orbiting Planets," and Actions such as "Supernova," you're sure to be as entertained as you are informed.
Grab a copy at a store near you today!