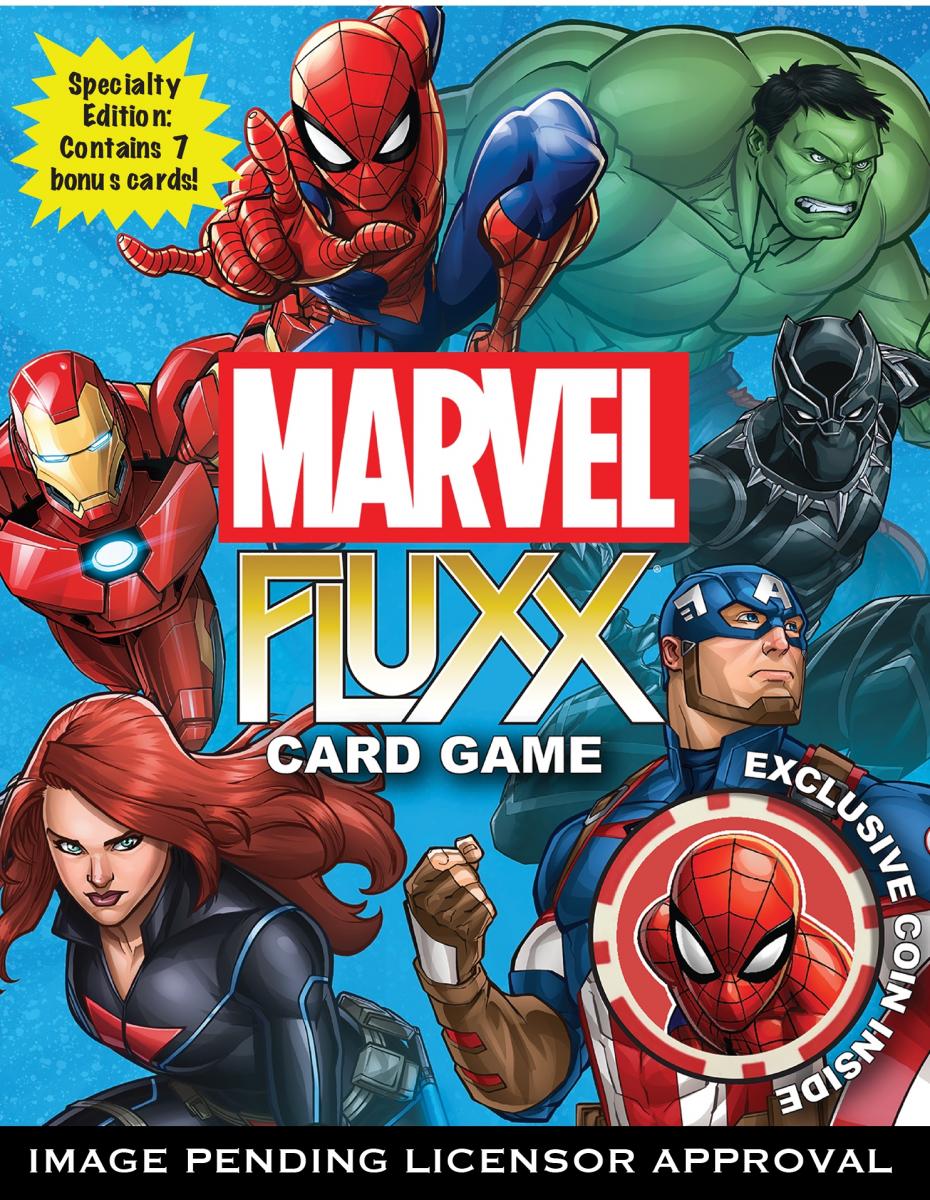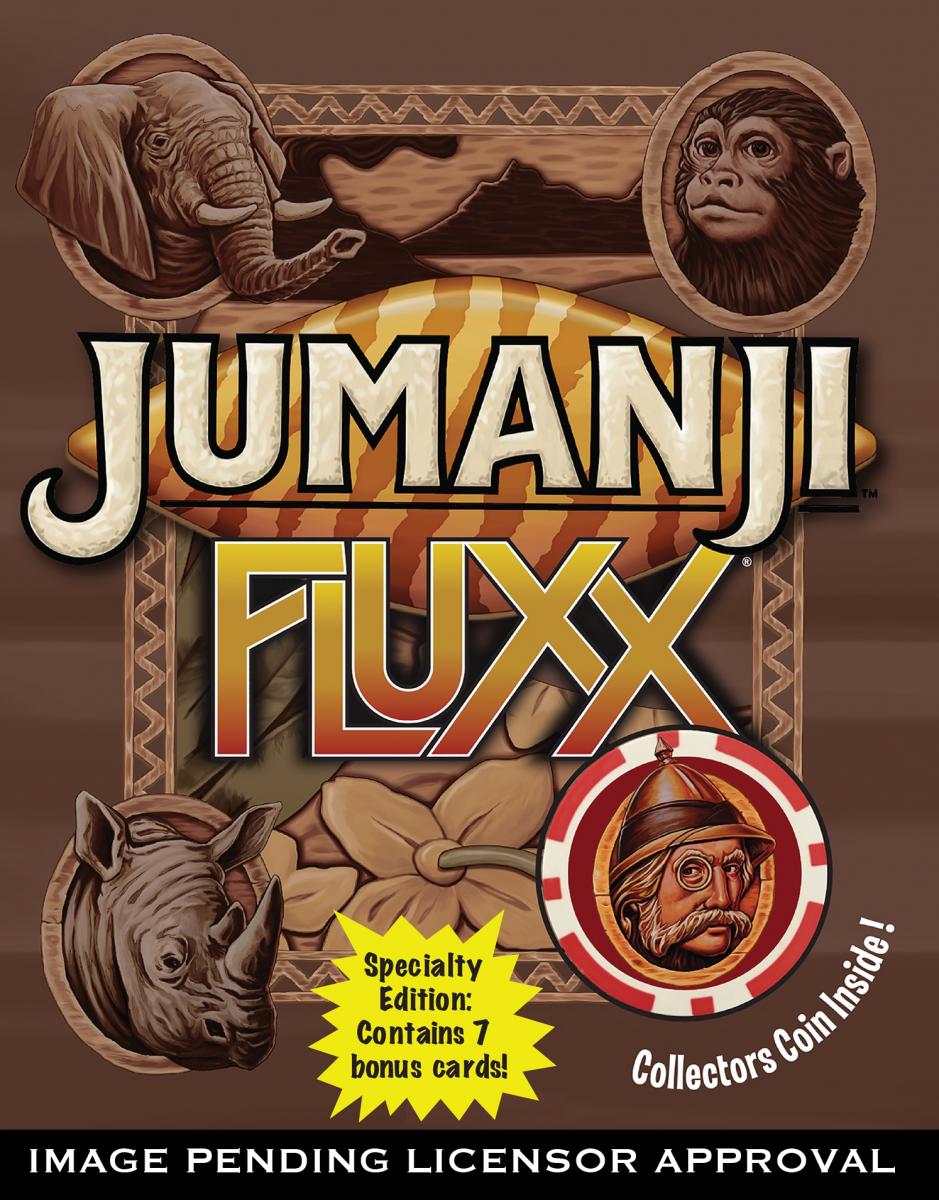 We are announcing a partnership with Cardinal Industries to produce exciting new versions of Fluxx!
Looney Labs will sell a specialty edition with 7 bonus cards not found in Cardinal's mass market edition. Both versions will display a premium poker chip style collectible turn token in a clear window on the front of the package!
Look for both titles to hit stores this summer!