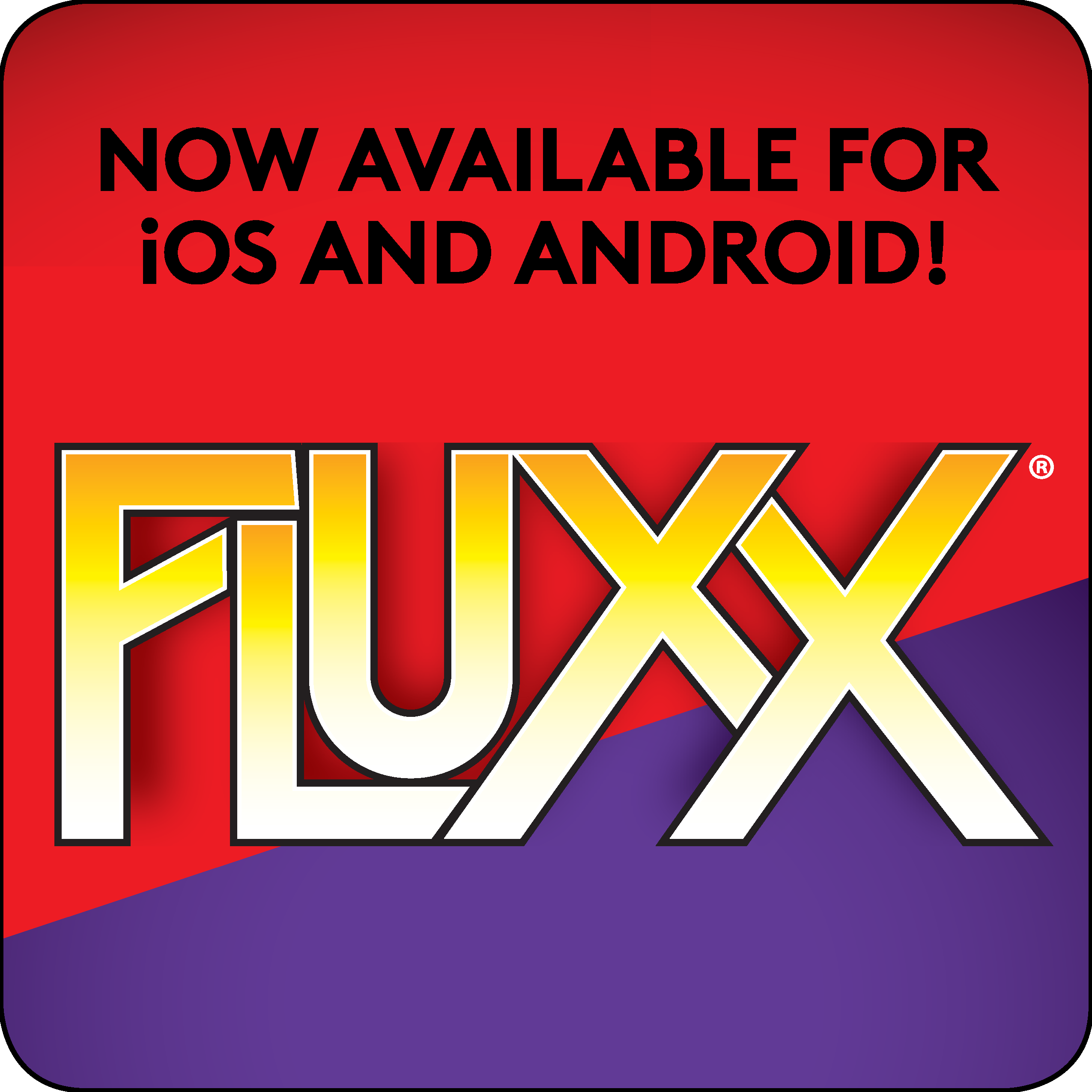 We are very happy to announce today (
Press Release
) that Looney Labs has once again partnered with Playdek to make Fluxx available to smart phones and tablets everywhere. Back in 2012 we partnered with Playdek to make an electronic version of Fluxx for the iPhone. The app was awesome - Andy has played over 3000 games with fans on his phone over the last 7 years!
Coming July 18th, 2019, the new updated app will run on both iOS and Android and will also be coming to PC and Mac via Steam later this year.
The app works for 2-4 players in three modes: pass-and-play, AI opponent(s), and online play. We are particularly excited about the new chat feature! There will be both in-game and global chat interfaces. One of our goals for digital Fluxx is to allow fans to find friends worldwide to enjoy a game of Fluxx with. Being able to chat with those friends as you play is part of the fun. We're looking forward to playing a game of digital Fluxx with you!