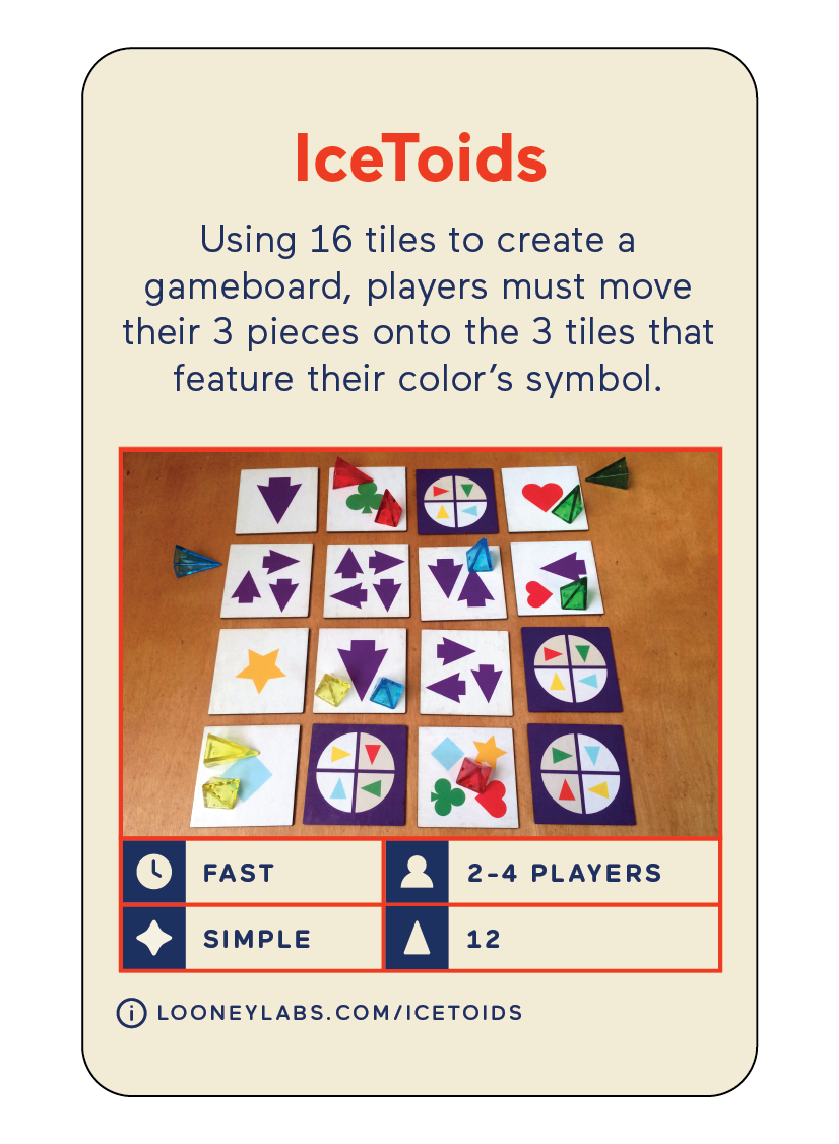 Our 2018 Holiday Gift is a print-n-play Looney Pyramids game called ICETOIDS!
In IceToids, a gameboard is created out of 16 special tiles. The symbols are hidden at first and are gradually revealed as players explore the board. Be the first to position your three pieces on the three tiles that display the icon of your color.
2-4 players can play! Equipment needed: 16 IceToids tiles + 3 pyramids per player.
ICETOIDS rules <-- the rules PDF
ICETOIDS Print-n-Play <-- print doubleside on cardstock, cut out tiles & tokens (in case you don't have pyramids)
Deluxe ICETOIDS Tiles <-- high quality tiles produced on demand by The Game Crafter. A printed copy of the rules and the Pyramid Arcade-style card for IceToids is included. The tiles that replace pyramids in the print-n-play version are not included.
Read Andy's Blog for more details on the development of IceToids!
Happy Holidays from everyone here at Looney Labs!!