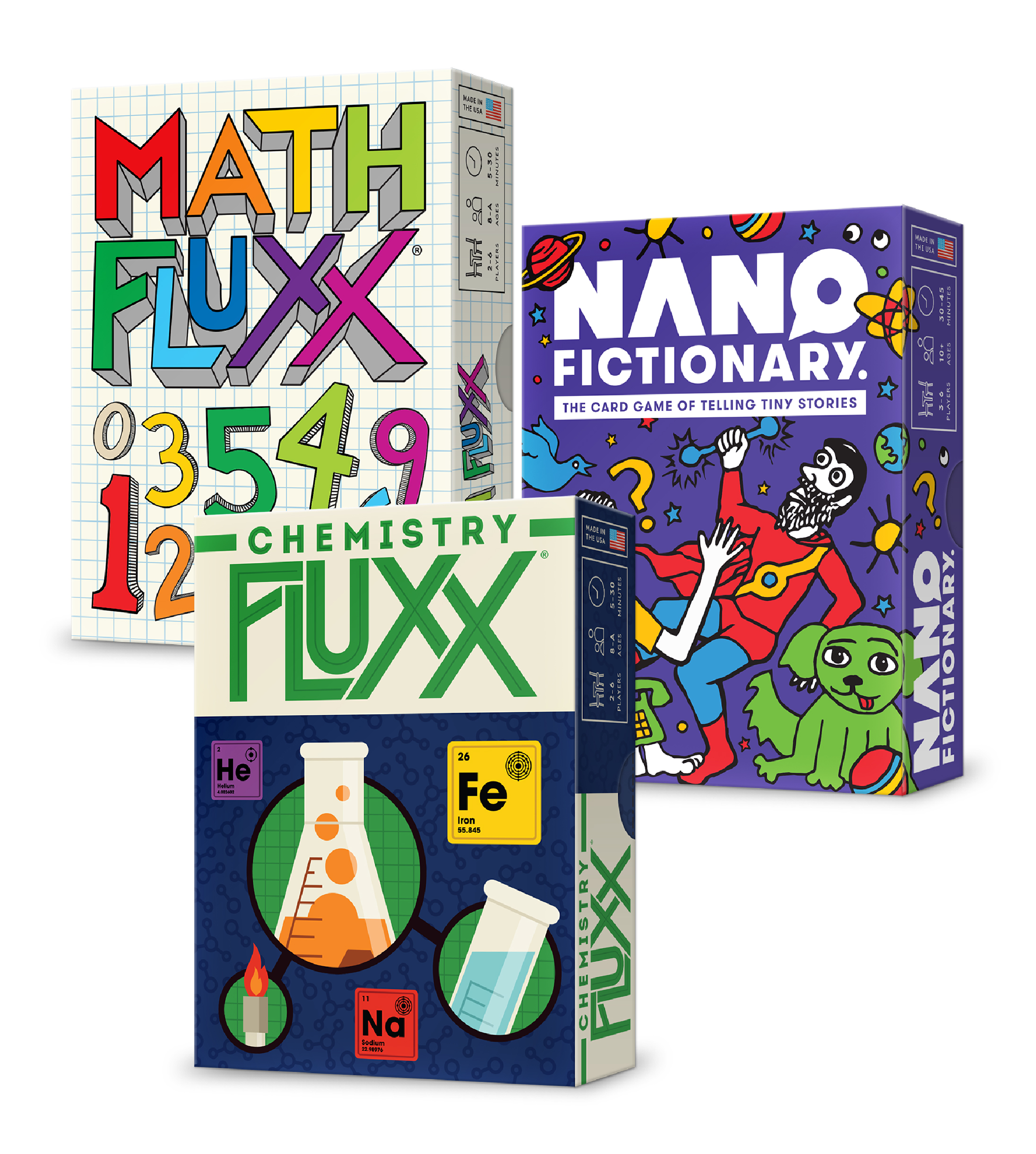 Looney Labs games have always been educational. Fluxx won the Mensa Select award way back in 1999!
We are coming out with so many new educational games this year that we decided we needed a catalog and website dedicated to all our brain-building options. Please take a look at our new catalog and website!
Thanks for teaching with our games!