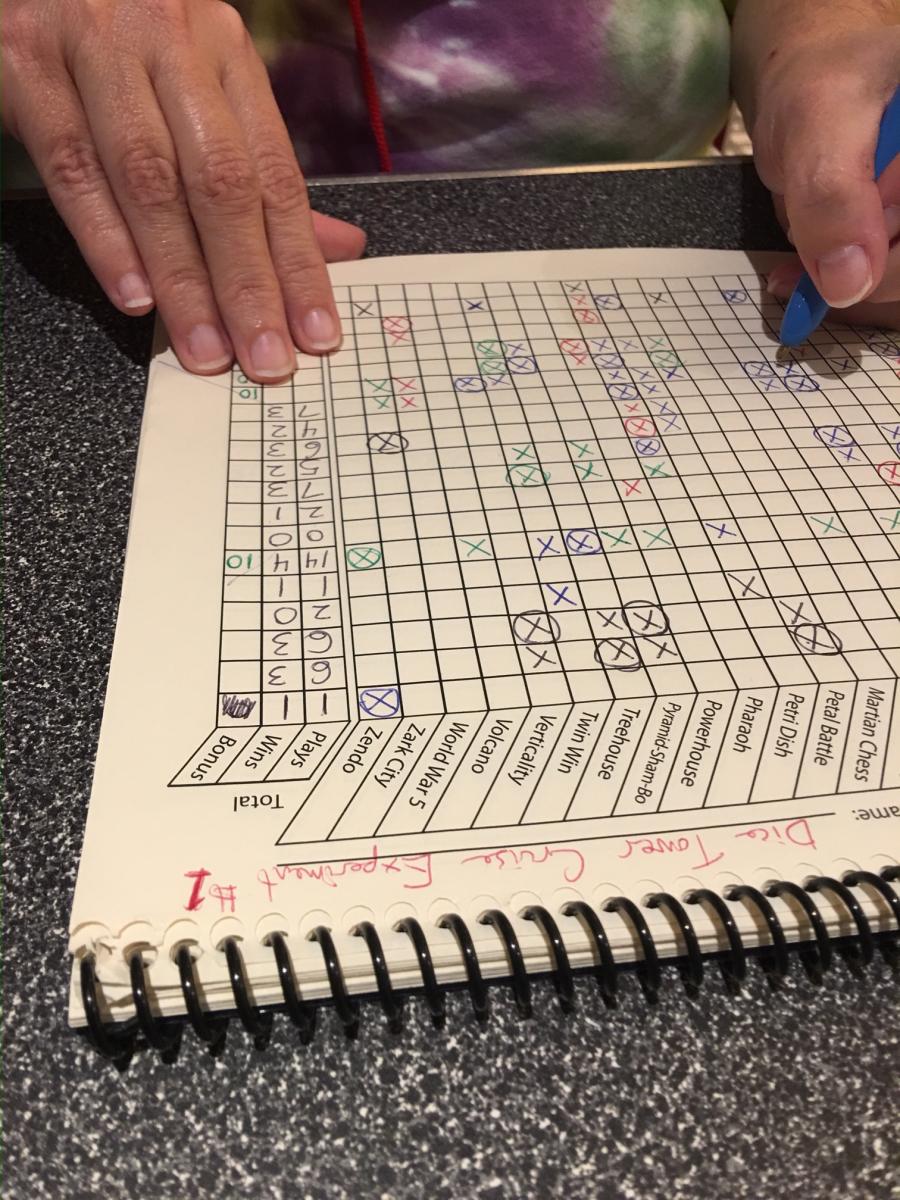 We had so much fun on the Dice Tower Cruise in December!
Since we had 5 days at sea, with 400+ gamers, we decided to run an experiment - to see how many gamers in a setting like this cruise we could get to play Pyramid Arcade with us.
Pyramid Experiment #1 - an event with two hypotheses... One: At least 100 DiceTower Cruisers would sign up to play with Pyramid Arcade, and Two: that at least 25 of them would play at least 10 games and become Starship Captains.
And we succeeded! 127 people signed up to participate, and 26 of them became Starship Captains! The most played game, at 60 plays, was Hijinks. Second place, at 52 plays was Color Wheel. Pharoah was played 43 times. Homeworlds was only played once. Total games played: 610. Total games won: 284.
Next up: Pyramid Experiment #2 - on the JoCo Cruise in early March!