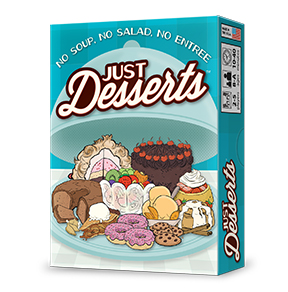 Just Desserts, the game of serving sweets, is now in stores!
It's been ten years in the making and it's getting rave reviews. The game is quick fun and features beautiful artwork by Lumberjanes illustrator, Brooke Allen, and graphic design and color by Andrew Heath.
Learn how to play in our demo video or head to your local game store and ask for a demo and pick up a copy today.