This page dates back to a previous edition of our Looney Pyramids, when everying was DIY, and you needed to buy pyramids and rules and varous accessories seperately. In 2016 Looney Labs published PYRAMID ARCADE - with everything you need to play 22 games all in one box!
check out the
Guide to Looney Pyramids
This little guide book comes inside the game products IceDice and Treehouse, as well as in each box of expansion pyramids.
It contains a short description, picture, and required equipment list for 13 completely different games you can play with Looney Pyramids.
The full rules to these 13 games are here online
Start Here --> INTRODUCTION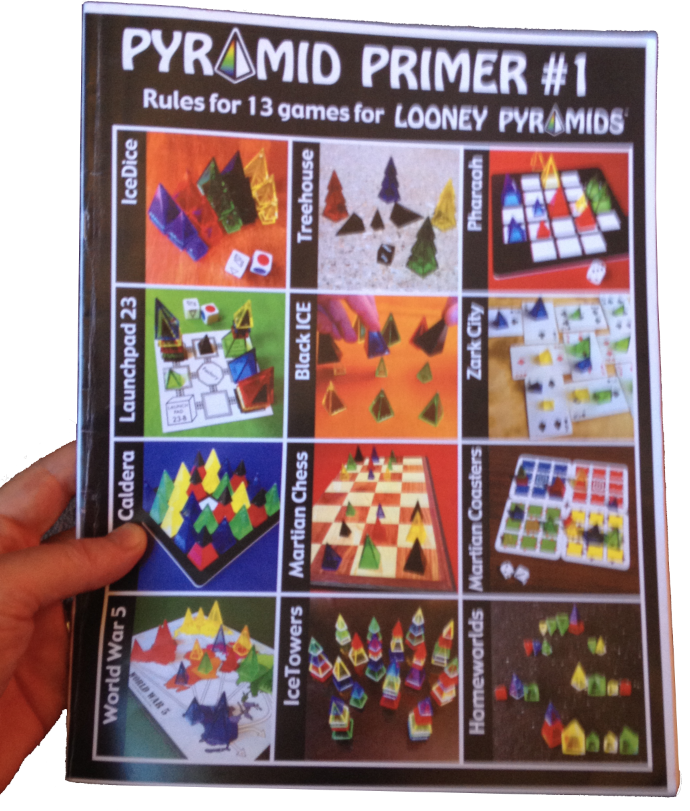 Pyramid Primer #1
A beautiful 32 page printed version of the full rules to all 13 games are available in this book/magazine!