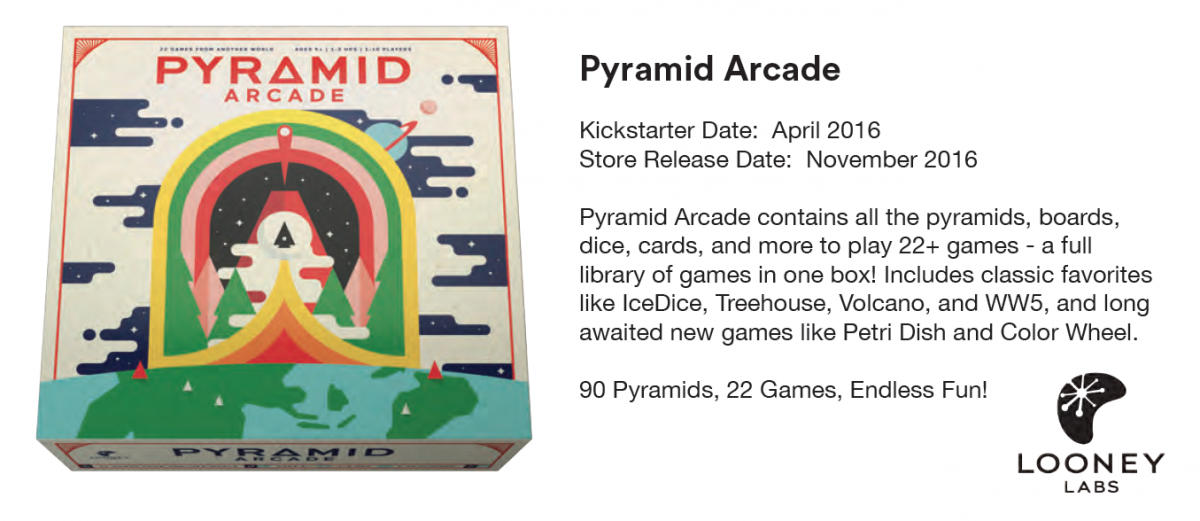 ---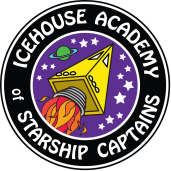 The Icehouse Academy has moved...
---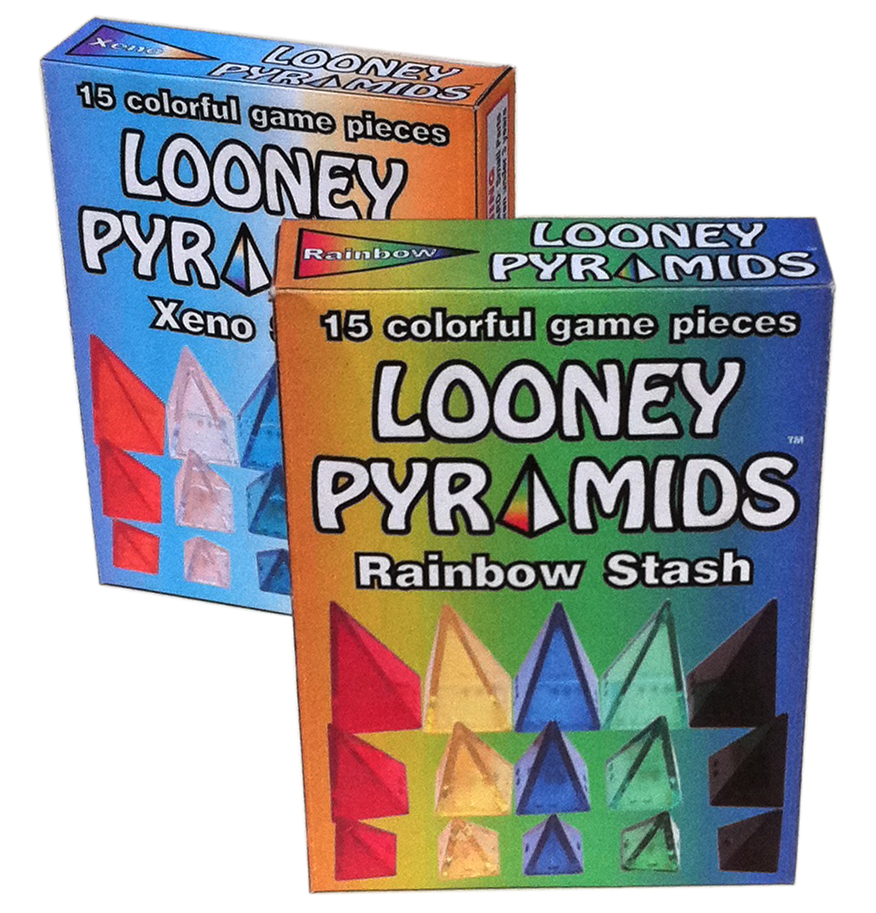 What are Looney Pyramids?
The pyramids are not so much a game, as a game system - like a deck of playing cards, a set of components that can be used to play all sorts of different games. And here at Looney Labs we have been making and playing pyramid games for almost 25 years!
Traditionally, they were known as Icehouse pieces, since Icehouse was the first pyramid game that launched the system in 1986. Some people call them Treehouse pieces, after the starter game we later sold for many years. Many refer to them by whatever game they themselves learned first. But the official name is Looney Pyramids, named for their inventor, Andrew Looney.
How can I buy Looney Pyramids?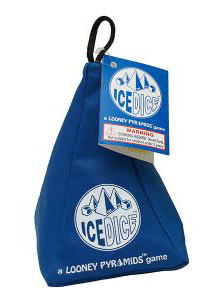 OUT OF PRINT
30 pyramids
2 dice
2 games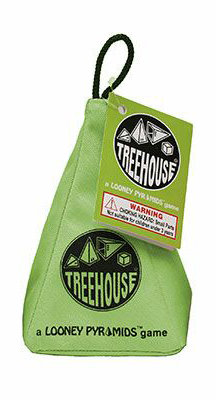 15 pyramids
2 dice
2 games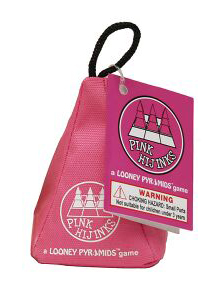 9 pyramids
1 die
1 game
rules to 13 games
Rainbow Stash
15 expansion pyramids
3 ea in 5 colors
no rules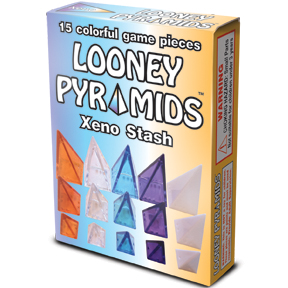 Xeno Stash
15 expansion pyramids
3 ea in 5 colors
no rules
Contact Us if you need Single Replacement Pyramids
Accessory products for Looney Pyramids...
Other links to things relating to these wonderful little pyramids...
Even more Pyramid Games!
IceHouseGames.org including: Zark City, Twin Win, Quicksand, Apophis, Pylon, Torpedo, Branches & Twigs & Thorns, Nothing Beats a Large, CrackeD Ice, Ambush, Armada, Alien City, Extinction, Hextris, Undercut, Spawl, Martian 12s and 100's more!
Games from the now-out-of-print Playing With Pyramids book include: IceTowers, Thin Ice, Zendo, Martian Backgammon, Volcano, Martian Chess, RAMbots, Pikemen, Zagami, Homeworlds, Gnostica, Icehouse.