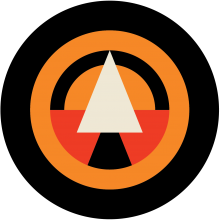 Lava Flows
Move your pieces into set positions on the other side of the board, but don't forget whose pieces are hidden under whose.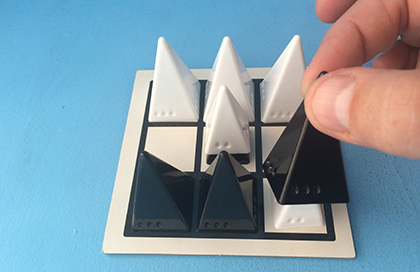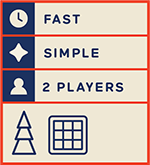 Stuff You Need To Play:
6 black pyramids: 3 Larges + 3 Mediums
6 white pyramids: 3 Larges + 3 Mediums
3 x 3 grid
Videos
Publication History
Other Notes
This game is Andy's answer to one of his own game design challenges, as set forth at the end of the Pyramid Arcade instruction booklet. Glotz Challnege #3 was to create a game that used only the medium and large black and white pieces, i.e. the leftovers available while using the rest of the pyramids in the arcade to play Volcano.