How to Invite The Looneys to be Guests at your Convention!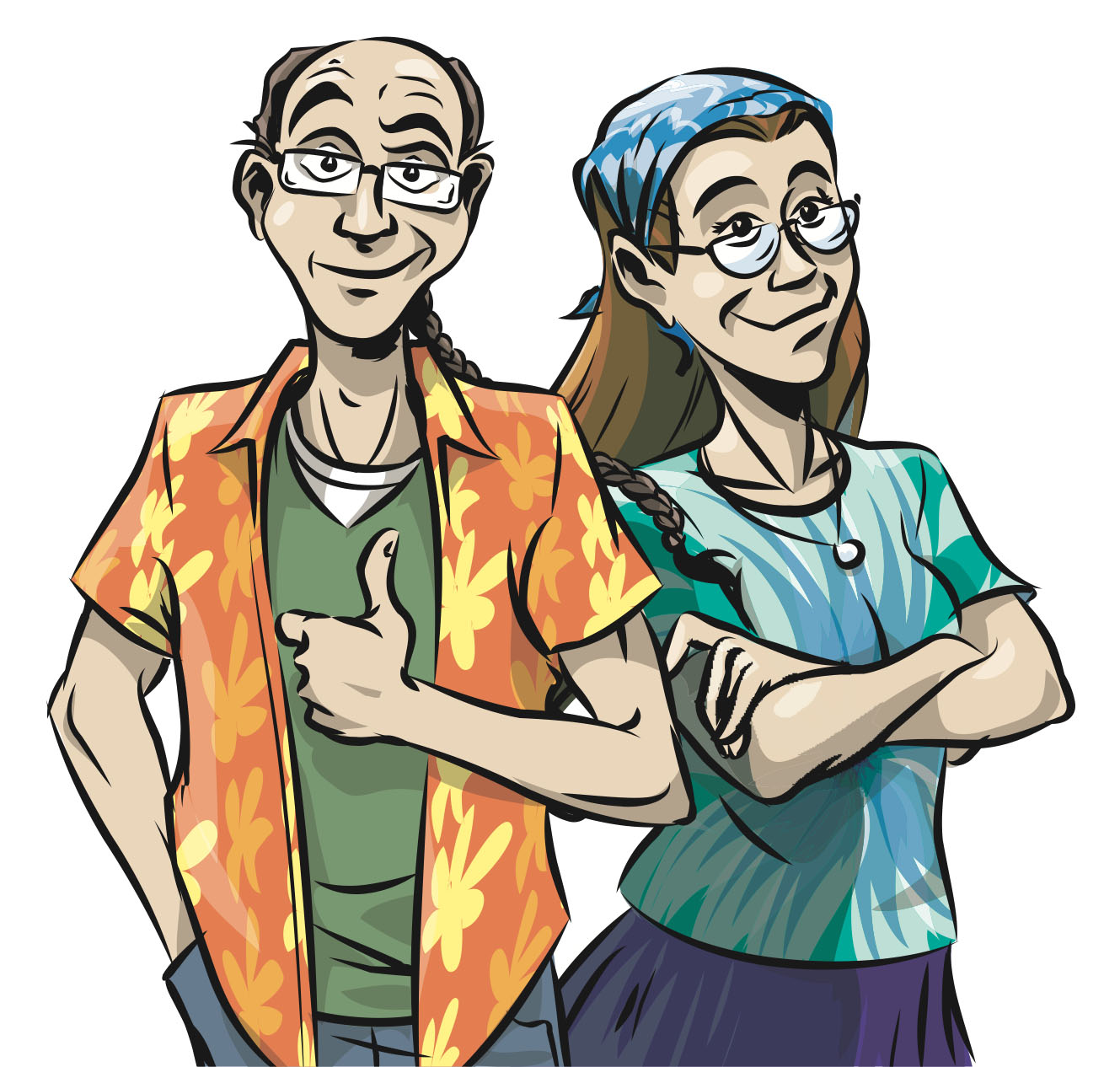 Give us an audience, and we put on a great show... we love to teach new people how to play our games! There are certain things we need from you, and certain things we can do for you... which is what this web page is all about. To invite the Looneys to be guests at your event, please send an email to event-support@looneylabs.com.
Things We Need --- Things We Can Do --- Making Plans
Thanks for thinking about inviting us to your convention!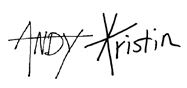 ---
Things we need from you to consider coming to your convention:
An Audience:

Did you have at least 1,000 people in attendance at your convention last year? We are great at attracting whoever is around to what we are doing and have found that events with 1,000 or more people in attendance makes it worth the time and money for both of us. We will sometimes will do a convention or event with less than 1,000 people, but only with extremely high quality, well-organized promotion of our attendance. Contact us and we'll see what we can do.

Our Expenses Paid:

You don't need to pay us for our time, but we do need you to cover our travel (airline flights or IRS mileage if we drive), our lodging (nothing fancy, but close to the event is a must), and meals (again, nothing fancy - and it doesn't have to be everything... but some meal coverage is appreciated.) Also, if we are flying in and our private space (our hotel room) is a drive away from where we are hanging out with our fans (the convention) then we'd appreciate a rental car, as Andy especially keeps odd hours, and needs to be able to balance his natural introvert with his on-stage hanging out with his fans persona.

Free Badges:

Depending on the size of your conventions, and what kinds of events we run, we will often need a lot more help than just ourselves to run things. We often have fans in your local area we can bring in to help. You wouldn't have to help lodge or feed them, but a free badge for them to get into the convention so they can help us run things will help us put on a much better show. If you already have a program where GMs can earn a free badge by running events, just let us know the number of hours required and we can work within your system for our demo staff.

Space To Play:

We will need tables to play games at, but not big tables. Our games don't take up a lot of space, so smaller tables work best. Standard 4' x 8' tables, or 4' x 4' card tables, or 4' or even 6' round tables are great - an 8' round table does

not

work well for our games. Please try to give us space where there is decent traffic, so we can more easily draw in people.

Space To Sell:

Since we will be teaching lots of new people to play our games, there should be someplace at the event where they can buy them. Our preference is to be able to direct them to a retailer that sells our games who is already attending. Another option is a way for us to casually sell them ourselves, preferably right in the space we are demoing the games. If it's mandatory for all sales to be conducted in the hucksters or exhibit hall, then we are going to need for someone else to sell our games in these spaces - we don't have the manpower to run two spaces.
---
Various things we might do at your convention:
This list is a menu of possibilities... various events or seminars that we could potentially run at your convention - with short descriptions of the event for your program book or other advertising. Let us know which ones you are interested in - if you've got your own ideas for ways we can entertain your audience, please make suggestions! Andy has thoughts and opinions on a wide range of topics from Amsterdam to Zombies, and always enjoys holding forth to an interested audience... so please suggest other panel ideas you might want us to participate with. Depending on the size and structure of your event, you may be interested in any number of these events, but remember, some conventions are all about panels, others never have them. If you don't normally do panels, please don't schedule us for panels... please look at this list and think about what would fit in well at YOUR event.
| | | | |
| --- | --- | --- | --- |
| Event | Description for your program book | Requirements | |
| Meet the Looneys | Come hang out with Andrew Looney, the created of Fluxx! This informal session will provide an opportunity to meet and hang out with Andy and his wife Kristin, the husband and wife team that founded Looney Labs. Come join in on this informal discussion and learn about the company, their games, and their philosophies. Find out how they got started, their current plans, and their long-term dreams. Bring your questions! | We can make most any space work for this discussion, a basic panel discussion room with the "head table and rows of chairs" sort of set up, or a few comfy chairs, couches and coffee tables. | |
| Andy's Playtest Workshop | Andrew Looney, the designer of the card game Fluxx, has many unpublished prototype games which he would love to let you playtest! He will bring his bag of prototypes, a menu of whatever he currently has in development, and his playtesting feedback forms. | This event needs tables and chairs that the participants can sit around and play games. | |
| Q & A with Kristin Looney | As the successful founder of a small game company, Kristin is always being asked for insights into the process by others interested in following in our footsteps. If you've got a game you'd like to get published, this is the time to ask our Business Czar about the obstacles you face. Please don't come expecting to pitch your idea to Looney Labs, we don't publish outside ideas, but Kristin loves to share her knowledge of the game industry with others who are venturing down the same self-publication route. | We can make most any space work for this discussion, a basic panel discussion room with the "head table and rows of chairs" sort of set up, or a few comfy chairs, couches and coffee tables. | |
| Andy vs. Everybody | Andy Looney loves playing multiple games simultaneously. He's been known to play against dozens of people at once, in more than 10 separate games! It's great fun watching him run from one table to the next, taking his turns as fast as he can! How many people can Andy take on at once at your con? Challenge him to Fluxx (any version), one of Andy's favorite pyramid games (ask to see a menu) or some other Looney Labs game (like Chrononauts, Aquarius, or Seven Dragons). Prototypes from Andy's Playtest Workshop are also on the table! | This event is great fun! It can accommodate from 10 to maybe 40 players, as Andy can play up to 10 games at a time. 5 to 8 long 4'x8' tables works best, arranged in a horseshoe shape, with chairs around all the outside edges, and Andy in the middle. For this event to work we need for many players to already know how to play, OR have a team of Game Technicians to teach new players as they play. Andy can't teach AND play in 10 games! | |
| Muffins | Remember those old text adventure games from the 80s? Muffins is a game experience based on those, but for a large group of people. Andy plays the part of the computer, while the crowd collectively becomes the player, each taking turns giving a simple command to the "computer". Explore the secret underground headquarters of the McFeazles Muffin Company! | This event is very flexible and can work with a small crowd or a large crowd. All we need is a circle of chairs big enough for everyone. | |
| Looney Lounge | | | |
---
Making Plans - How to promote our participation at your convention:
Once we have agreed to attend, please work with us to promote the fact that we will be guests at your convention! The more advanced promotion we do together to let people know we will be there, the more of a draw our attendance will bring you, and the more expectation your audience will have to see what we are up to at your show. Here are some resources to help you promote our presence at your show on your web site and in our program book and other advertising. Let us know what else would be helpful to your marketing efforts! Be sure you let us know as soon as you have us listed as guests at your web site, and we will start promoting our appearance at your event to our community of fans.
Photos

Click on any photo to pull down a high-rez version for print publication.


Bios

Andrew & Kristin Looney
Founders of Looney Labs

Kristin and Andy met while they both worked at NASA, as an Electronics Engineer and Programmer, respectively. They quickly hit it off, and, among their many wacky side projects was a part-time game business. By 1999, they had both "jumped off the cliff," quitting their day jobs to devote themselves to Looney Labs full-time – Kristin as President, and Andy as Chief Creative Officer. Best known as the inventor of Fluxx, Andy is also the designer of such games as Chrononauts, Aquarius, IceDice, and numerous other games for Looney Pyramids, which he originally created in 1987. Andy is also a writer, a photographer, a cartoonist, a blogger, a hippie, a trekkie, and a geek. While Andy supplies the creative spark, Kristin has built Looney Labs into the successful game company it is today, largely through her business and marketing savvy, but also her amazing rapport with the ever-growing community of Looney Labs fans, a.k.a. "Looney Labs Game Technicians." Kristin's earliest claim to fame came at age 16 when she solved a Rubik's Cube in 35.50 seconds on That's Incredible, and her enthusiasm for puzzles and games is still going strong.

Andrew Looney
Chief Designer

Andy is the Chief Creative Officer for Looney Labs, and is the designer of numerous games including Fluxx, Chrononauts, Aquarius, Just Desserts, and the Looney Pyramids game system. Andy is also a writer, a photographer, a cartoonist, a blogger, and a marijuana-legalization advocate. Andy lives with his wife Kristin (and their hous elf Laurie) somewhere near Washington DC. He's a Hippie, a Trekkie, and a Geek. He's been an Eagle Scout and a NASA engineer, he's gotten patents and won awards, he's written a novel, he designed and coded a videogame, and he once watched as his software was launched into space. Andy loves cake.

Kristin Looney
Business Czar

Kristin spent her first 15 years after college working as an Electronics Engineer at NASA and an IT Manager in the aerospace industry - while running a little part-time game business on the side in her spare time. In early 1999 she jumped off the cliff, leaving her day job behind to work full-time running and growing Looney Labs.The games of Looney Labs are available worldwide, in large part due to Kristin's business and marketing savvy. Kristin's earliest claim to fame came at age 16 when she solved a Rubik's Cube in 35.50 seconds on That's Incredible, and her enthusiasm for puzzles and games is still going strong.

Other