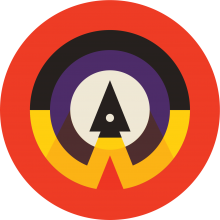 Homeworlds
A complex intergalactic space battle game. No luck, no hidden info, just pure strategy.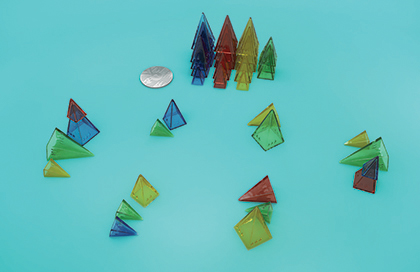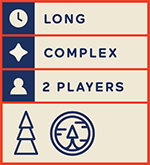 Stuff You Need To Play:
3 Trios each of red, yellow, blue, and green
Turn token
Optional 3x4 grid to denote the bank area
Homeworlds Theater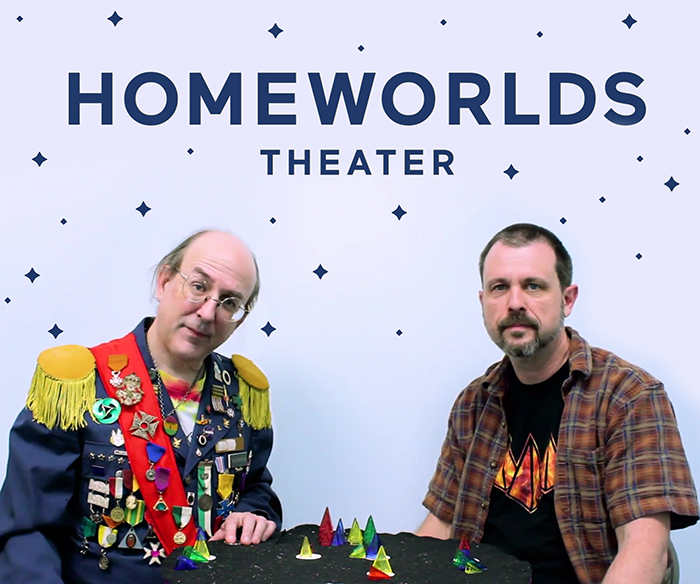 In addition to the tutorial videos above, Andy, along with Homeworlds designer John Cooper, made a six-part series in which they comment upon previously-played games by going through the whole game turn-by-turn using a transcript of moves. These sample games provide great insight intead the finer details of the game.
Publication History
The predecessor to this game, called Ice Traders, was one of the 4 games featured in 1999's Icehouse: The Martian Chess Set.
Homeworlds is one of 12 games featured in Playing with Pyramids, published in 2002.
A reference card for Homeworlds was included in the ICE-7 pack, also in 2002.

Homeworlds was one of the 3 games in the small booklet, 3HOUSE, in 2007.

Homeworlds was included in Pyramid Primer #1. The rules from that version are still availble in this PDF.

Homeworlds

is one of the 22 games featured in

Pyramid Arcade.
Homeworlds was published in a standalone edition in the fall of 2020, as part of Pyramid Quartet. Here are the rules as formatted for that edition.
Other Notes