 Egyptian Solitaire
A solitaire puzzle game that can also be played cooperatively or competitively. Imagine a combination of Peg Solitaire and a Rubik's Cube.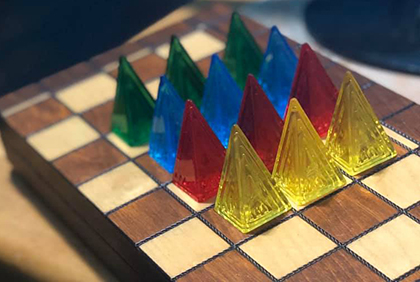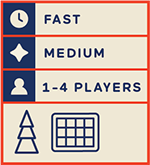 Stuff You Need To Play:
12 Trios of any colors
a 3x4 grid
Publication History
This game is mentioned in the back of the Pyramid Arcade rulebook, on the list of "22 Other Great Games" recommended by the pyramid community.
Other Notes
Although the game rules call for sets with specific colors, color is actually irrelevant to the game.

A Homeworlds Bank Board, while not really necessary for that game, is perfect for Egyptinan Solitaire since it's also a 3x4 grid.