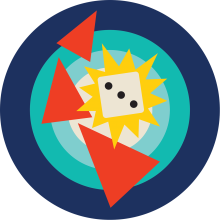 Bowler Rink
Toss a die into the box containing stacks of pyramids. How many can you knock over without ejecting them from the arena?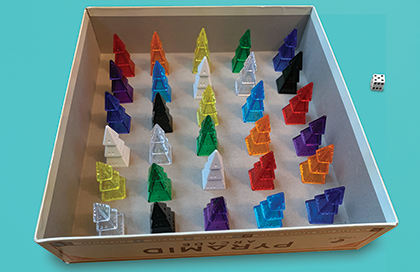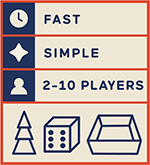 Stuff You Need To Play:
3 trios of one color for each player
The lid from Pyramid Arcade (or similar large cardboard box with high walls)
One or more dice
Publication History
This game was first released as the Looney Labs Holiday Gift for 2020. A PA-style info card for Bowler Rink was included free with outgoing consumer orders placed at the Looney Labs webstore during that year's holiday shopping season.
Other Notes