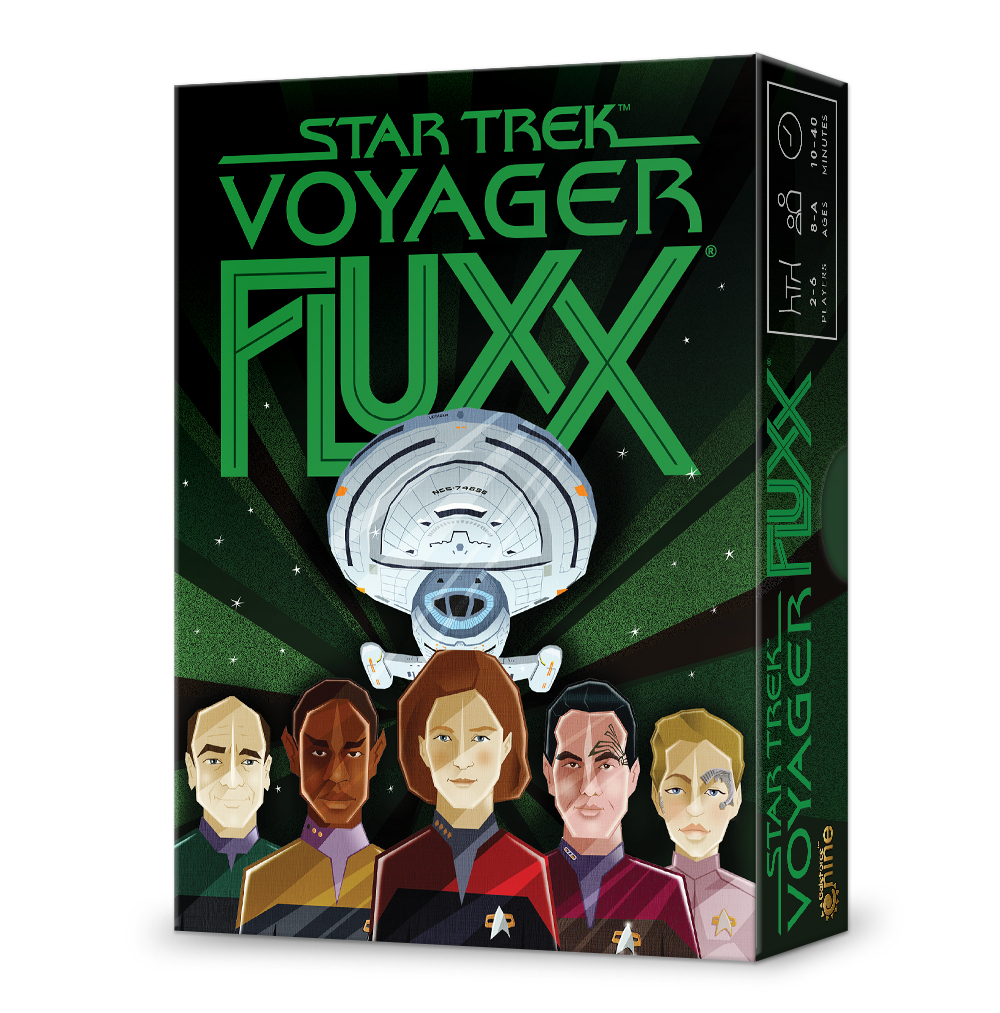 Name: Star Trek: Voyager Fluxx
Street Date: November 12th, 2020
Journey home from the Delta Quadrant aboard the Starship Voyager! In this fourth Fluxx excursion into the Star Trek universe Captain Janeway and her crew will encounter familiar enemies: The Kazon, Species 8472, and of course, the Borg. The classic ever-changing rules of Fluxx are further enhanced by twists like the Caretaker and Ancestors' Eve. Janeway from the future might even show up in a Timeship!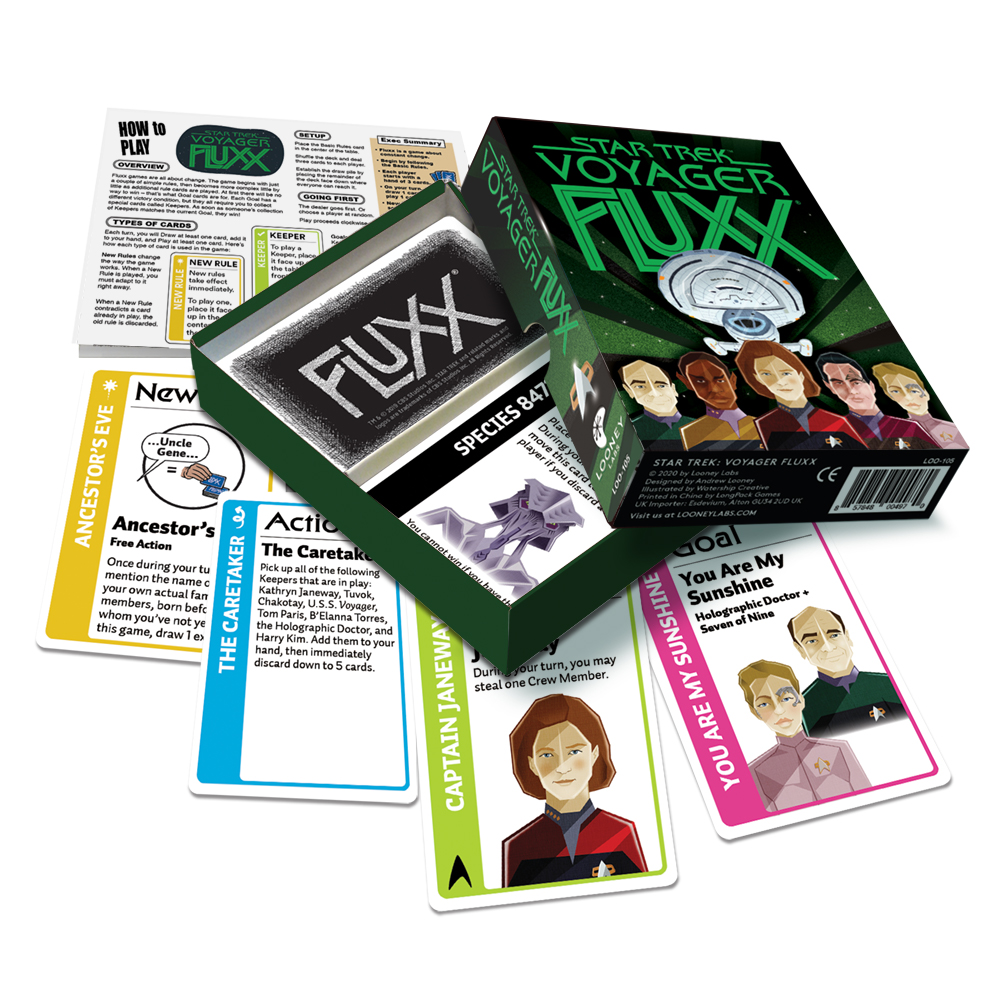 MSRP: $20.00

Game SKU: LOO-105
Game UPC: 857848004970
Demo SKU: LOO-DC-105
Box Size: 3.75" x 5" x 1"
Box Weight: 7 oz.

Display SKU: LOO-105-D
Display UPC: 10857848004977
Display Size: 3.8" x 5" x 6.75"
Display Weight: 2.61 lbs.

Units per Case: 48
Case Weight: 21.3 lbs


Star Trek: Voyager Fluxx sell sheet
**Star Trek: Voyager Fluxx comes in a two-part box,
packaged 6 units to a display and 8 displays per case.**
---

PLEASE NOTE: Demo copies are available from us or our distributors at a 70% discount.
We are setting a delivery date on these items of two days before the street date.
Distributors:

It is okay to send this to stores a little early, so they are sure to have it ready for sale on street date, but please make sure you promote the street date as the date they can start selling the game!
Retailers:

Please don't sell it until the street date if your copies arrive early!



---

TM & © 2020 CBS Studios Inc. STAR TREK and related marks and logos are
trademarks of CBS Studios Inc. All Rights Reserved.