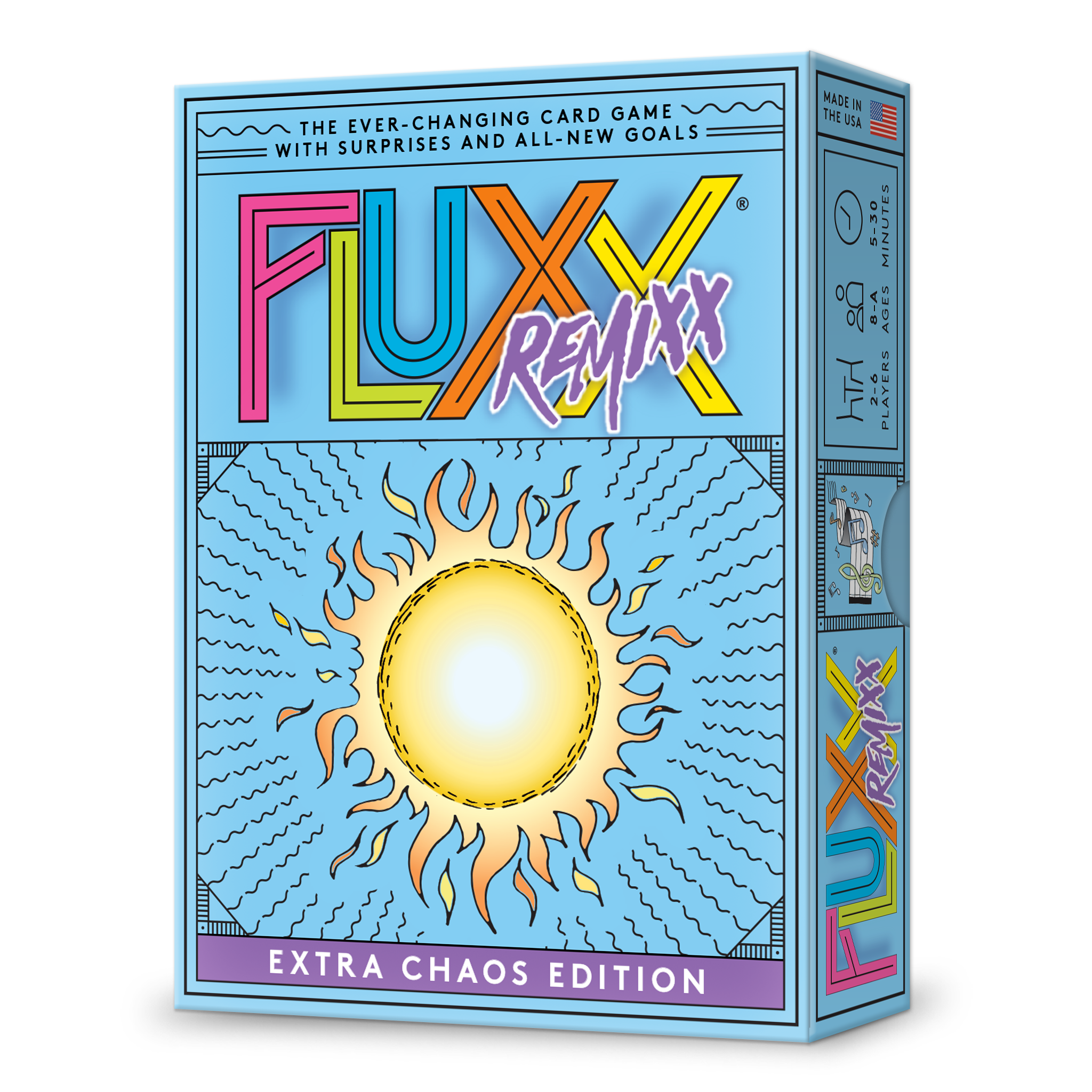 Name: Fluxx Remixx
Street Date: March 3rd, 2022
What do you get when you start with the familiar Keepers from Fluxx and reimagine everything else? Fluxx Remixx! This version of the base game is intended to be a little more advanced and a little more chaotic than the "milk and cookies" version. With a whole new slate of Goals to work toward and New Rules, Actions, and Surprises that keep things hopping, you can be sure zaniness will ensue! And since this is a "remix,"
it's got musical references throughout, just for the fun of it. Here comes the sun!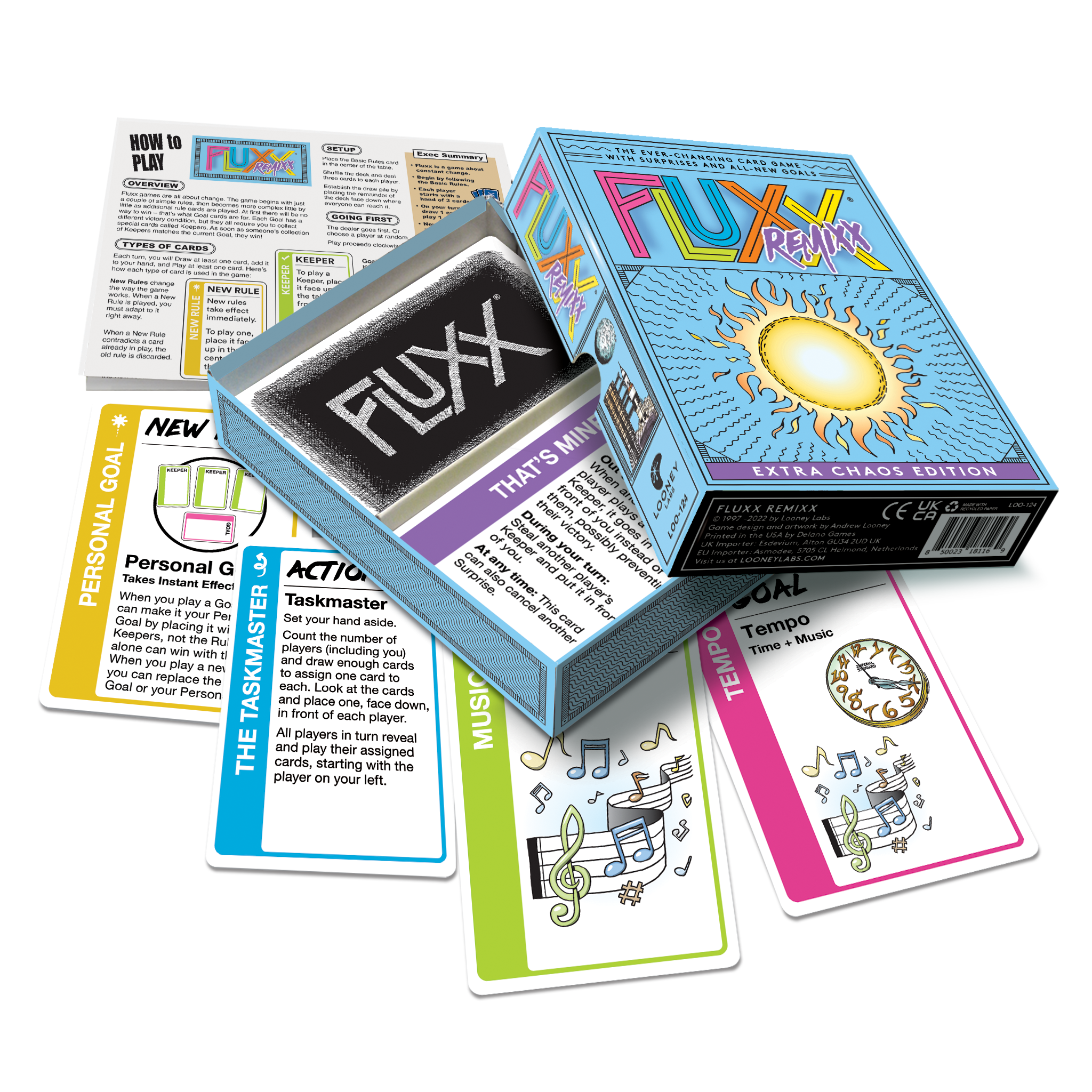 Game SKU: LOO-124
MSRP: $16.00
Game UPC: 850023181169
Box Size: 3.75" x 5" x 1"
Box Weight: 7 oz.
Fluxx Remixx comes in a two-part box, packaged
6 units to a display and 8 displays per case.

High-res contents image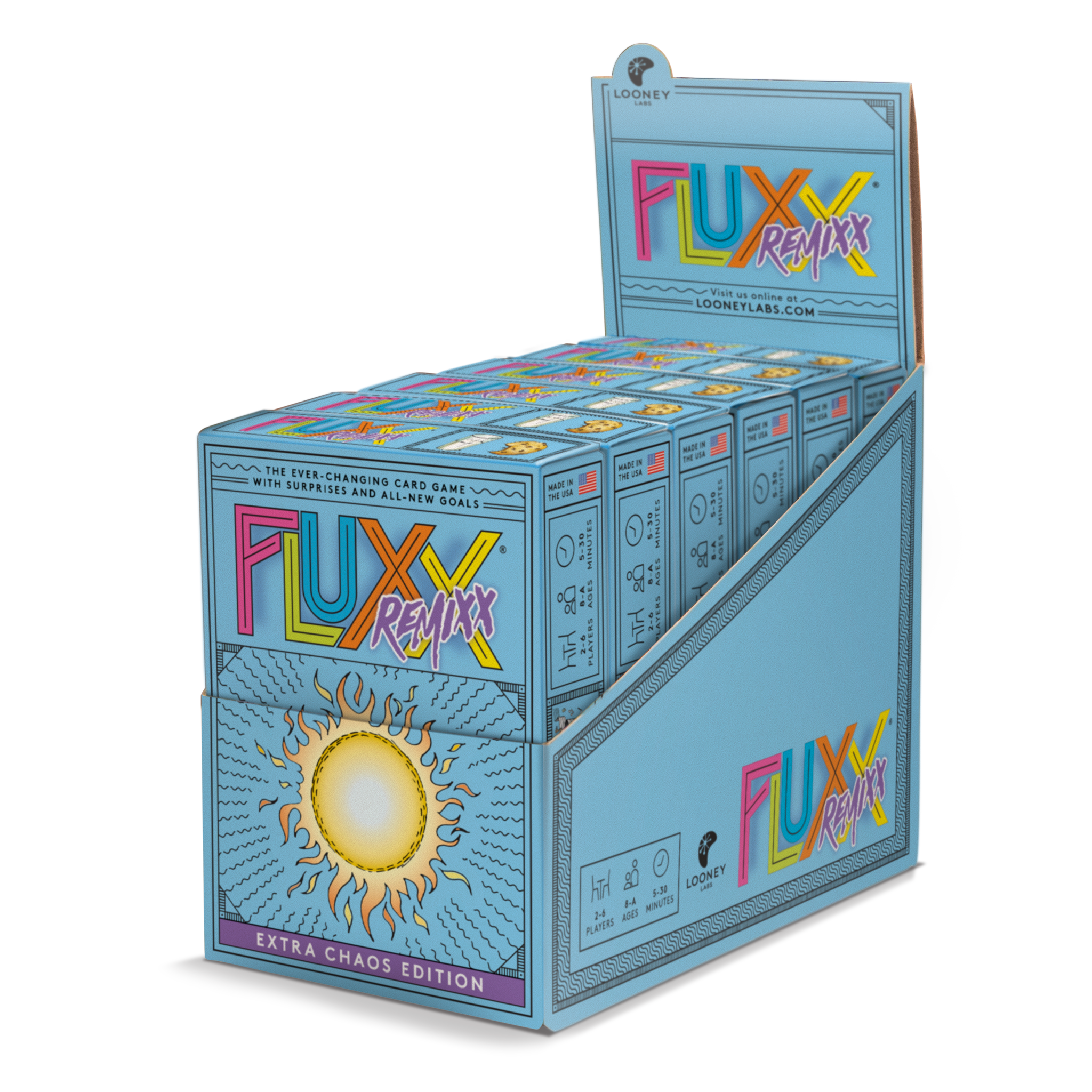 Display SKU: LOO-124-D
Display UPC: 10850023181166
Display Size: 3.8" x 5" x 6.75"
Display Weight: 2.61 lbs.
Units per Case: 48
Case Weight: 21.3 lbs
PLEASE NOTE: Demo copies are available from us or our distributors at a 70% discount. With the help of ACD Distribution, for this title we sent out 700 free demo copies to game stores: if a store purchased Fluxx from ACD in 2021 a demo will be added to an order placed in February 2022. If you did not buy Fluxx from ACD in 2021, check with your sales rep to be included while supplies last.
We are setting a delivery date on these items of two days before the street date.
Distributors:

It is okay to send this to stores a little early, so they are sure to have it ready for sale on street date, but please make sure you promote the street date as the date they can start selling the game!
Retailers:

Please don't sell it until the street date if your copies arrive early!