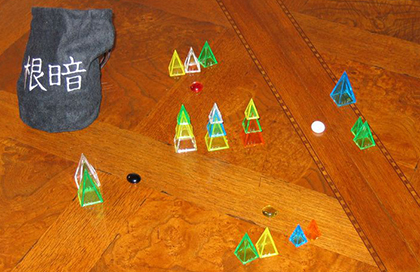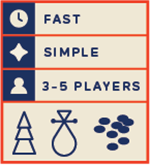 Stuff You Need To Play:
5 Stashes of different colors
pencil & paper for scoring
drawstring bag
token or pawn for each player
Publication History
This game was first published in Hypothermia #16.

This game is mentioned in the back of the Pyramid Arcade rulebook, on the list of "22 Other Great Games" recommended by the pyramid community.
Other Notes
Winner of the Icehouse Game Design Competition #2

No PDF is available, but rules can be found online at the icehousegames wiki link above.