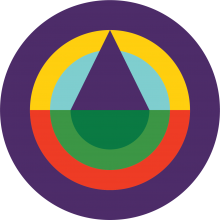 Solomids
Stack, slide & swap pyramids to match up monochrome trees. Create all 15 trees to win!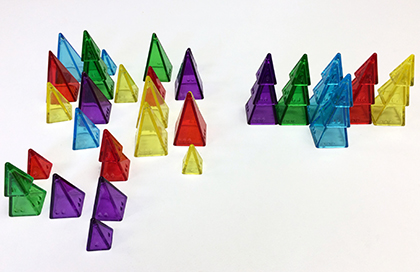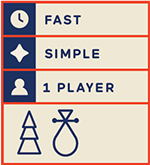 Stuff You Need To Play:
3 Trios of five different colors
5x10 grid, or nothing (imagined grid on empty table)
Cloth Bag

Publication History
This is one of 12 games for which special cards were created during the Pyramid Arcade Kickstarter campaign.