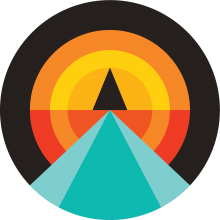 Skurdir
Transport passengers between stations. Earn points if you own the stations or the canals used!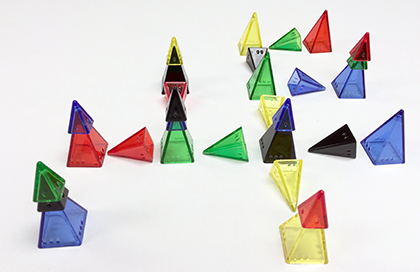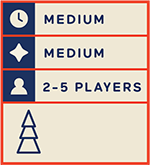 Stuff You Need To Play:
3 Trios of five different colors
Publication History
This is one of 12 games for which special cards were created during the Pyramid Arcade Kickstarter campaign.
Other Notes
"Skurðir" is Icelandic for "canals" since the game involves creating canals to transport your passengers (canals being thematically "Martian" based on the supposed "canals" of Mars).