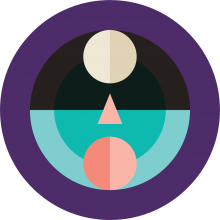 Lunar Invaders
You must teleport to an enemy moon, take over their teleporter, and use it to beam home.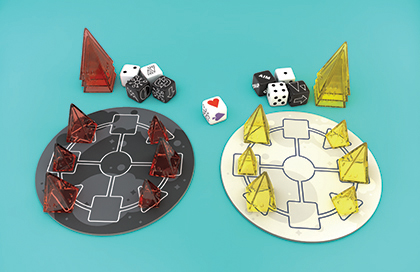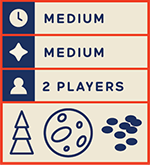 Stuff You Need To Play:
3 Trios of one color for each player
2 Lunar Gameboards
9 tokens of some sort (random dice are suggested in Pyramid Arcade)
Videos
Publication History
Other Notes
This game is inspired by Cosmic Coasters, from the year 2000, which was played using coins on special drink coasters. Cosmic Coasters also uses Rock-Paper-Scissors to determine combat outcomes and gives each player a special power, whereas Lunar Invaders has no luck element but does include "malfunction" tokens that increase the chaos factor.