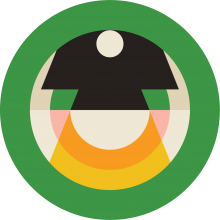 Launchpad 23
Be the first to build a 5-stage rocket using randomly delivered factory parts!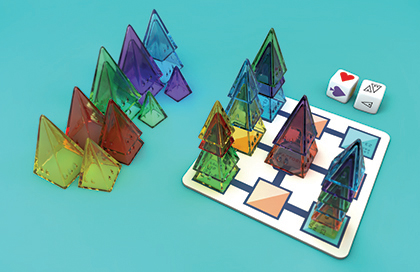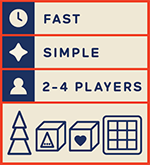 Stuff You Need To Play:
2 Trios of each of the colors on the color die
The Pyramid Die
The Color Die
The Launchpad 23 board (or any 3x3 grid)
Publication History
Other Notes
The Looney Labs FAQ page has a section for Questions about this game.

The name of this game refers to it being Andy's 23rd game for the pyramids.