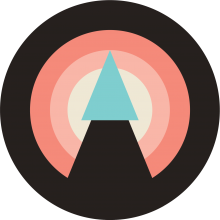 Freeze Tag
Pyramids race to the other side, trying not to get frozen along the way by getting stacked upon.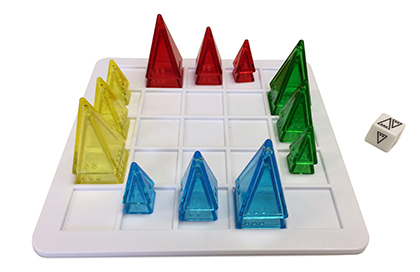 Stuff You Need To Play:
2 Trios per color for each player
The Pyramid Die
Volcano Board (5x5 grid)
Publication History
This is one of 12 games for which special cards were created during the Pyramid Arcade Kickstarter campaign.
This game is mentioned in the back of the Pyramid Arcade rulebook, on the list of "22 Other Great Games" recommended by the pyramid community.