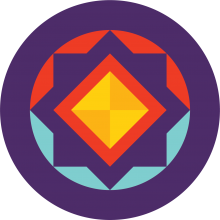 BLAM!
Placing a piece shoves other pieces around. Pushing pieces off the board earns you points!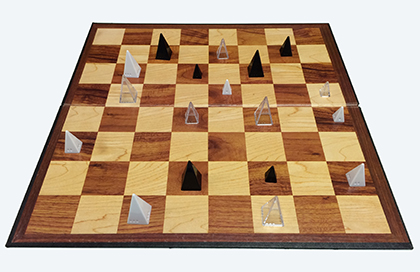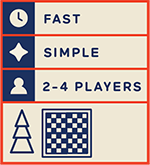 Stuff You Need To Play:
1 different colored Stash per player
Chessboard
Publication History
This is one of 12 games for which special cards were created during the Pyramid Arcade Kickstarter campaign.
This game is mentioned in the back of the Pyramid Arcade rulebook, on the list of "22 Other Great Games" recommended by the pyramid community.
Other Notes
BLAM! received 2nd place in the Third Annual Icehouse Competition in 2005