ANATOMY FLUXX
Anatomy Fluxx is the newest addition to our education line and takes you deep into the human body. From Bones to Blood Vessels, Anatomy Fluxx is packed with all the body bits that keep you ticking. But be on the lookout for Virus, Mutation, and Bacteria Creepers! Plus, two Learning Rules will get your Brain in gear with anatomical trivia. Anatomy Fluxx - for external use only!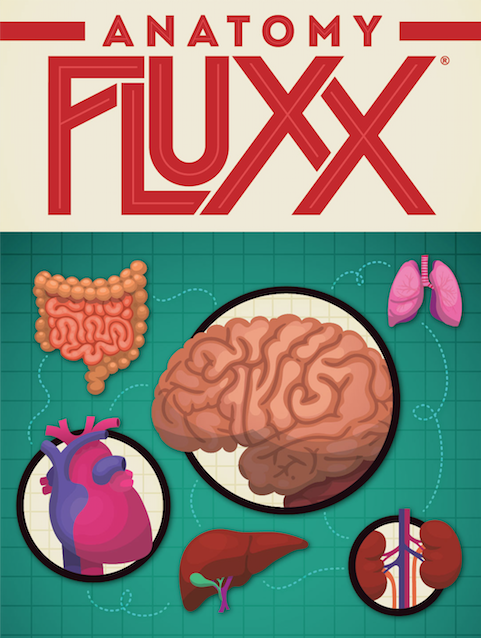 Packaged in a two-part box (3.75"x5"x1"), with a 6-game display (3.8"x7"x8"), 8 displays per case or 48 games per master carton.
NOTE: We are setting a Delivery Date on this item 2 days before Street Date.
Distributors:

It is ok to send this to stores a little early, so they are sure to have it ready for sale on street date - but please make sure you promote the Street Date as the date they can start selling the game!
Retailers:

Please don't sell it until the street date if you get it early!