check out the
Guide to Looney Pyramids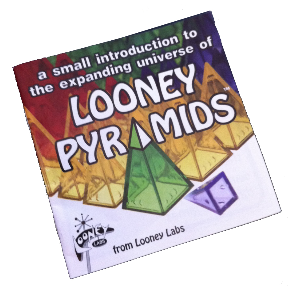 This little guide book comes inside the game products IceDice and Treehouse, as well as in each box of expansion pyramids.
It contains a short description, picture, and required equipment list for 13 completely different games you can play with Looney Pyramids.
The full rules to these 13 games are here online
Start Here --> INTRODUCTION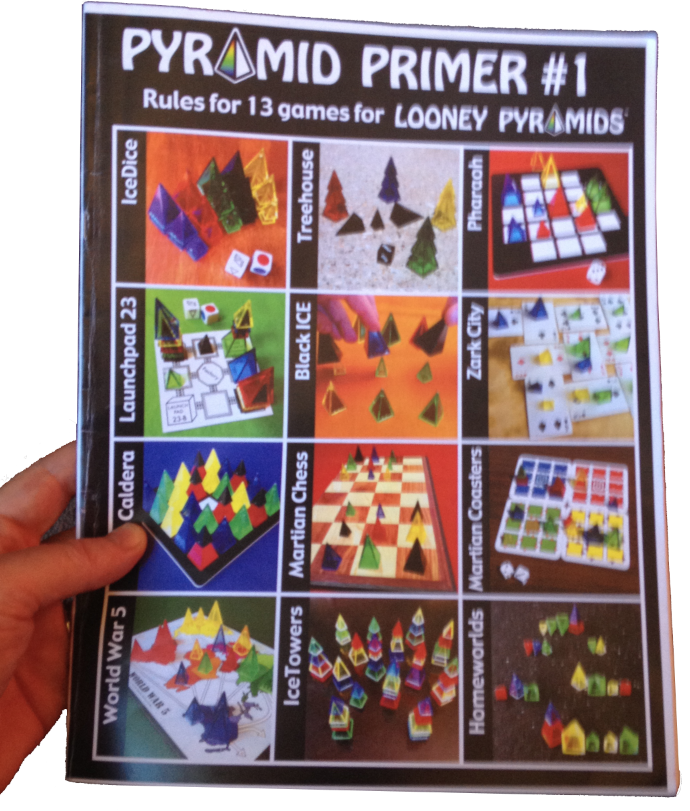 Pyramid Primer #1
A beautiful 32 page printed version of the full rules to all 13 games are available in this book/magazine!