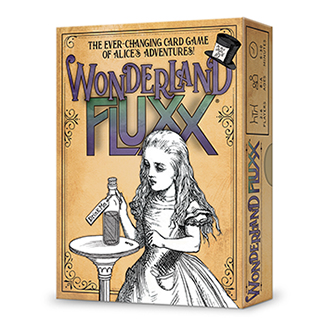 Name: Wonderland Fluxx
Street Date: October 14th, 2021
What's more topsy-turvy than Fluxx? Wonderland Fluxx!
Go down the Rabbit Hole with Looney Labs in their latest
literary send-up. Join Alice as she has tea with the Mad
Hatter, gets directions from the Cheshire Cat, tries to reason
with Tweedle Dee and Tweedle Dum, and grows and shrinks
alarmingly. You may even need to slay a Jabberwock to win
at this even curiouser version of Fluxx.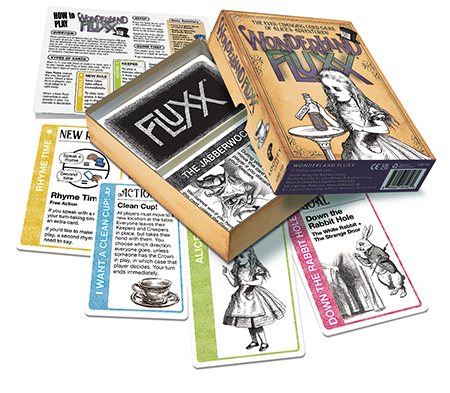 Game SKU: LOO-115
MSRP: $16.00
Game UPC: 850023181060
Box Size: 3.75" x 5" x 1"
Box Weight: 7 oz.
Wonderland Fluxx comes in a two-part box, packaged
6 units to a display and 8 displays per case.

High-res contents image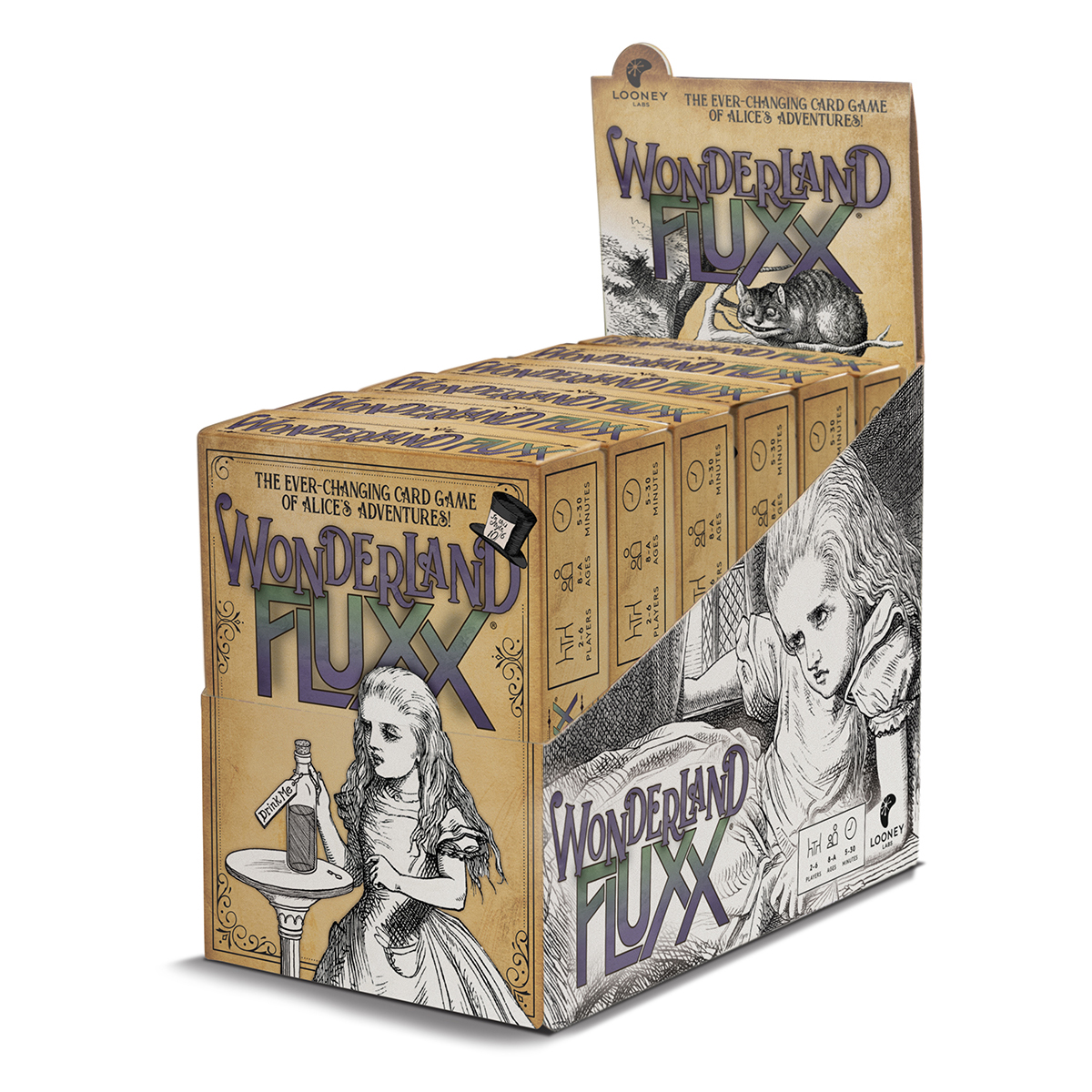 Display SKU: LOO-115-D
Display UPC: TBD
Display Size: 3.8" x 5" x 6.75"
Display Weight: 2.61 lbs.
Units per Case: 48
Case Weight: 21.3 lbs
PLEASE NOTE: We did not make demo copies for this product when it first came out in 2021, but we did make them on the reprint in early 2023! Demo copies are available from us or our distributors at a 70% discount.