Plan C Expansion Pack Product Announcement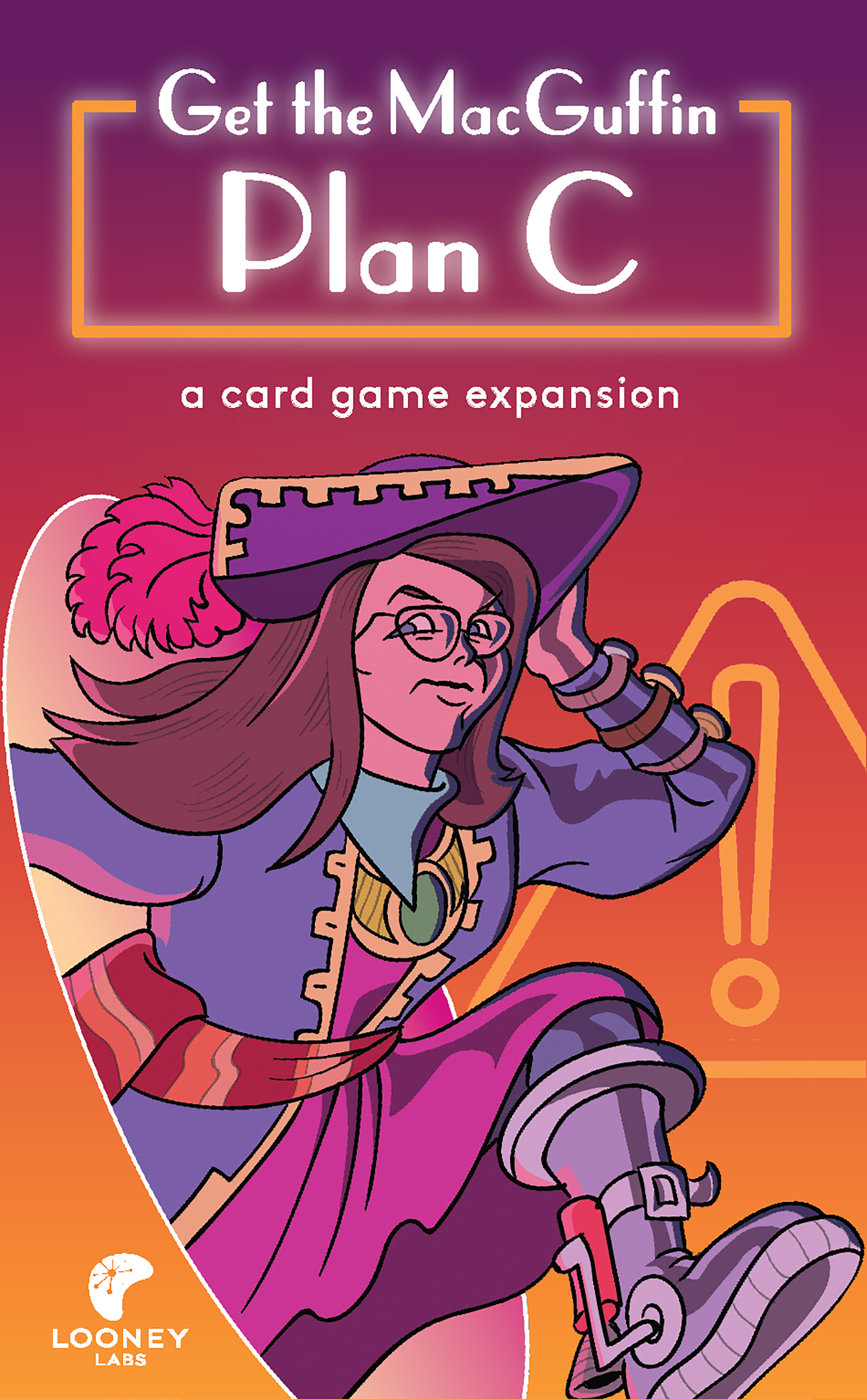 Name: Plan C Expansion Pack
Street Date: May 23, 2019
Plan C is a brand new expansion for Get the MacGuffin featuring 6 never-before-seen cards! These cards have amazing powers that really shake things up. You can use your Third Eye to peer beyond the veil or bring something back from the past with the assistance of the Time Traveler. Of course, when the chips are down, you can always cross your fingers and fall back on Plan C!
**Plan C Expansion Pack contains 6 cards and does not come with a display.**
MSRP:
$5.00
Packaging:
Foil pack with built-in hang tab
Game SKU:
LOO-
101
Package Size
:
6.25" x 3" x .25
Game UPC:
857848004772
Package
Weight
:
.6 oz
---
PLEASE NOTE: The Get the MacGuffin Event Kit is still available! Perfect if you're running an
event for Plan C or just stocking up on Get the MacGuffin and want some free extras.
We are setting a delivery date on these items of two days before the street date.
Distributors:

It is okay to send this to stores a little early, so they are sure to have it ready for sale on street date, but please make sure you promote the street date as the date they can start selling the game!
Retailers:

Please don't sell it until the street date if your copies arrive early!