**Monster Fluxx has gotten a packaging redesign – it was first published as a hangtab in 2013!**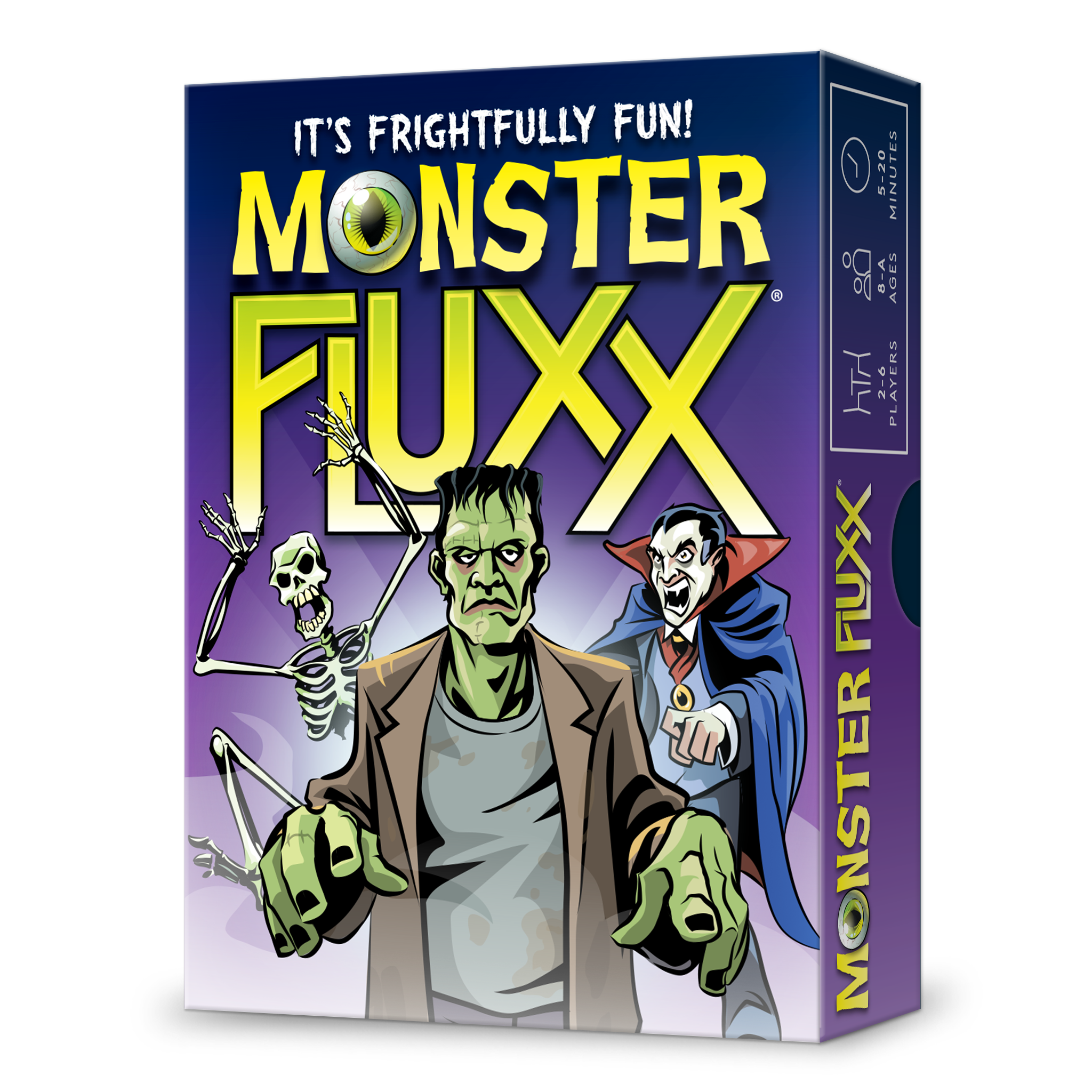 Name: Monster Fluxx
Street Date: Ongoing... this is a box, SKU, & UPC update only
Let's do the mash... the monster mash! Classic monster movies and TV shows are the theme in this basic Fluxx deck (no Creepers). Some Goals are straightforward, like Dracula's Castle, or Howl at the Moon, while others are more playful, like Skeleton in the Closet. Some even allude to pop culture references such as Scooby Doo, Harry Potter, The Princess Bride, and Monsters, Inc. It's a graveyard smash!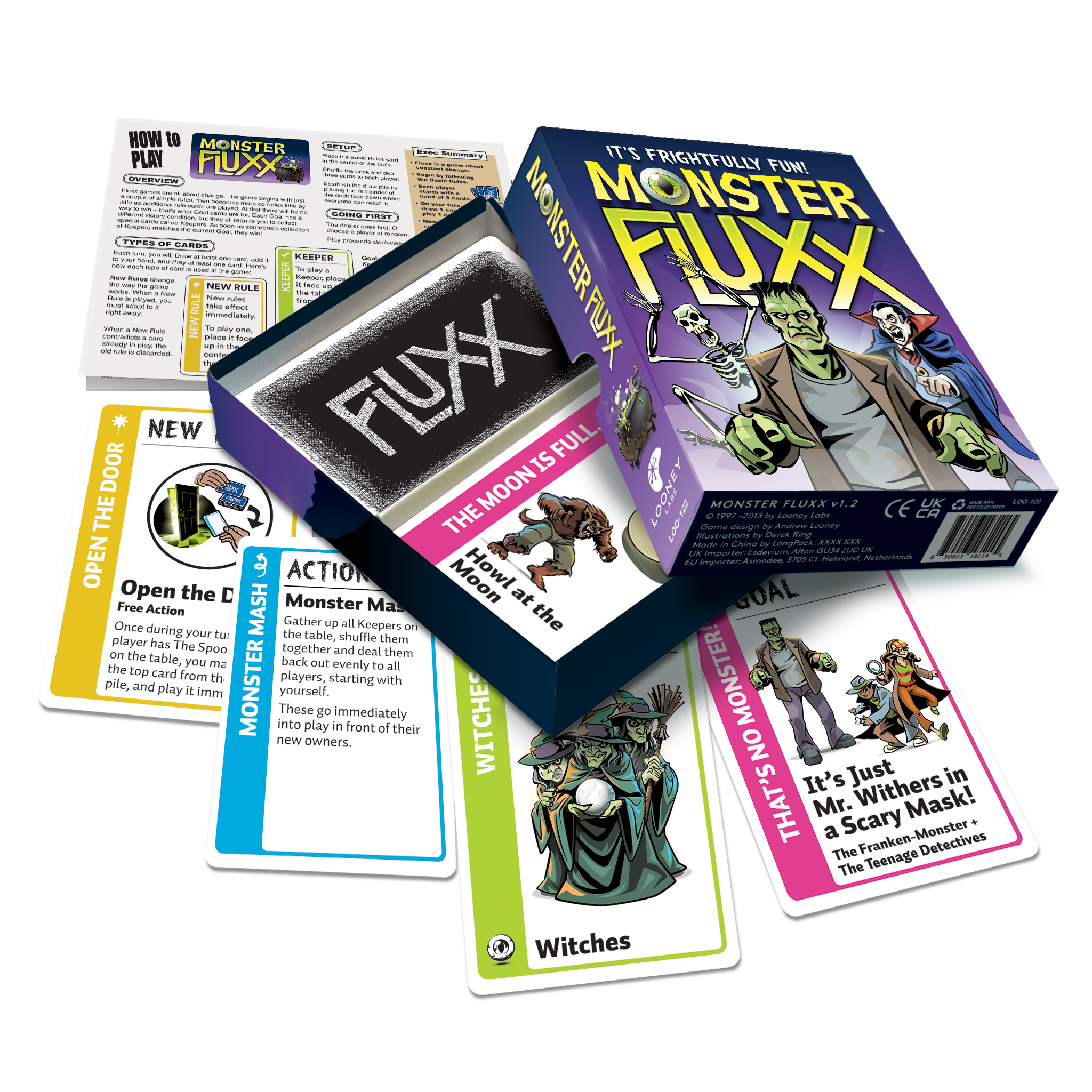 Game SKU: LOO-122

MSRP: $20.00
Game UPC: 850023181145
Box Size: 3.75" x 5" x 1"
Box Weight: 6.8 oz.
Display SKU: LOO-122-D
Display GTIN: 10850023181142
Display Size: 3.8" x 5" x 6.75"
Display Weight: 2.61 lbs.
Units per Case: 48
Case Weight: 21.3 lbs
---

PLEASE NOTE: This is not a new game. Monster Fluxx has been sold in a hang-tab version up until now. That version is still available for those that want it, and none of the ordering information has changed. But now, in addition, you have the option of this standard two-part box version. This version has a new SKU and UPC so that it does not get confused with the hang-tab version.