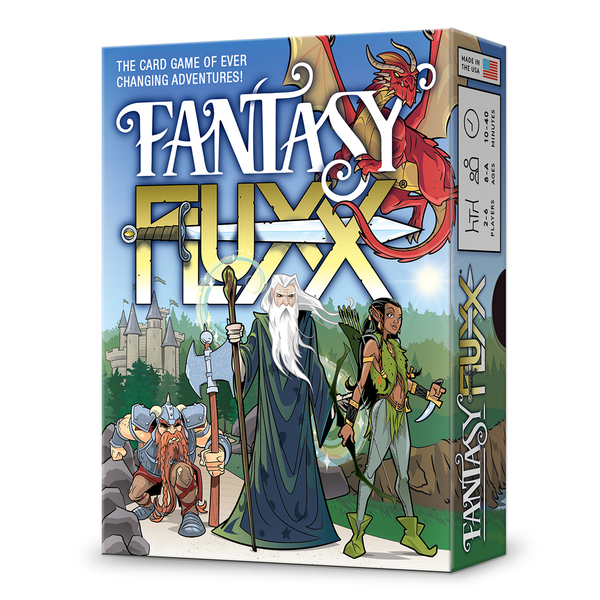 Name: Fantasy Fluxx
Street Date: January 7th, 2021
Gather your friends for a party – an adventuring party, that is! Pack up your Second Breakfasts and set off on a classic quest with your faithful companions, the Helpful Elf, the Dwarven Warrior, the Gallant Swordsman, and, of course, the Wise Old Wizard. Learn from the Cranky Magic Teacher how to use your Wand to cast spells like Invisibility or Fireball! You may need them as you encounter the Dreaded Pirate, or when you find out that Captured Princess is actually the Mother of Dragons! Will you and your fantasy favorites survive the Final Showdown with the Dark Lord? Find out when you play Fantasy Fluxx!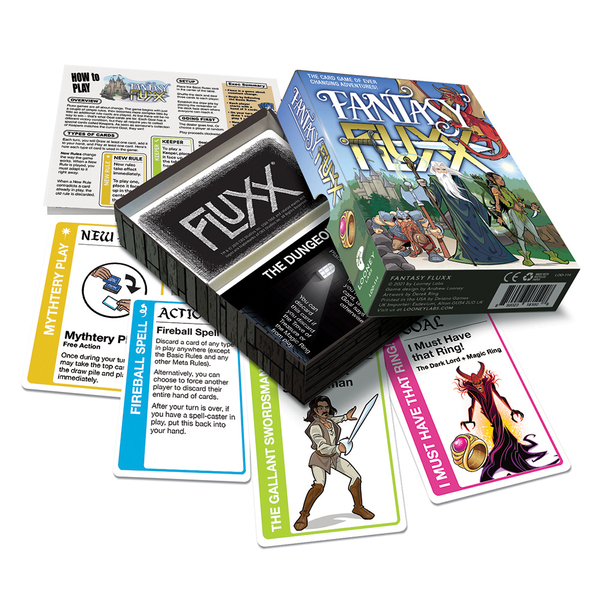 Game SKU: LOO-114
MSRP: $16.00
Game UPC: 850023181008
Demo SKU: LOO-DC-114
Box Size: 3.75" x 5" x 1"
Box Weight: 7 oz.
Fantasy Fluxx comes in a two-part box, packaged
6 units to a display and 8 displays per case.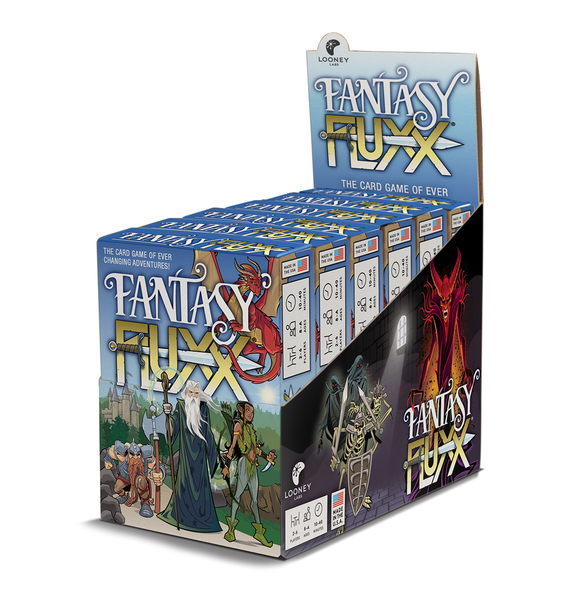 Display SKU: LOO-114-D
Display UPC: 10850023181005
Display Size: 3.8" x 5" x 6.75"
Display Weight: 2.61 lbs.

Units per Case: 48
Case Weight: 21.3 lbs
PLEASE NOTE: Demo copies are available from us or our distributors at a 70% discount.
We are setting a delivery date on these items of two days before the street date.
Distributors:

It is okay to send this to stores a little early, so they are sure to have it ready for sale on street date, but please make sure you promote the street date as the date they can start selling the game!
Retailers:

Please don't sell it until the street date if your copies arrive early!