FACEBOOK EVENT • THE SCHEDULE • RARE ITEMS AUCTION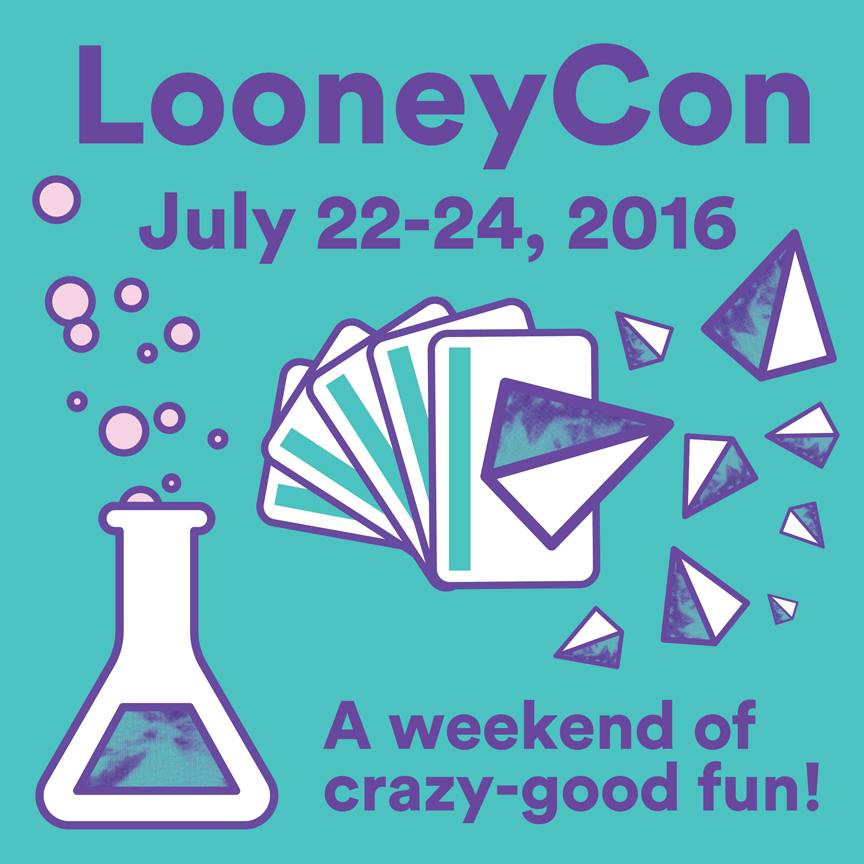 LooneyCon is a weekend long convention (in Chevy Chase, Maryland 20815) (the weekend of July 22-24th 2016) focused entirely on Looney Labs and our fans! We are celebrating Fluxx's 20th birthday on Sunday with cake and singing! We've got tournaments, giant game pieces, tie dying and craft projects, unpublished prototypes, Andy's Ice Breaker video game, and a game show! We will be holding a Rare Items Auction on Sunday, where fans will spend Fluxx Buxx that they earned over the weekend to bid on a big pile of rare stuff.
Registration is closed, and it's to late to order tshirts or product to pick up at the show. If you have questions before the con, give Laurie or Alison a call at the office: (301) 441-1019, or ping
Kristin on FaceBook.