Cadet Training in the Icehouse Academy of Starship Captains
Overview: Starship Captains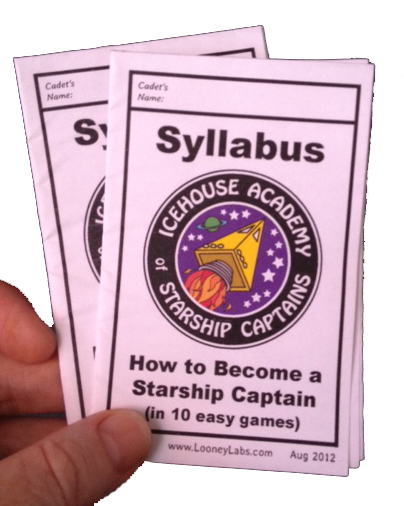 Cadet Training
Locations
Starship Captain Challenge Coin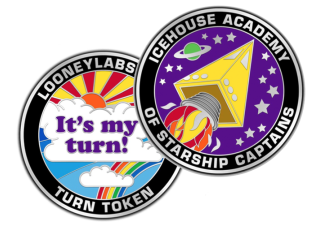 Membership Cards
Already a Starship Captain?
If you're already a Starship Captain and interested in demoing Looney Pyramid games and recruiting more Cadets, check out more information to get you started.
---
Looney Labs sells a whole line of Looney Pyramids gaming products to give you the pyramids and accessories you need to play the hundreds of games that can be played with them. If you are just beginning, the place to start is with Treehouse, IceDice and the Pyramid Primer #1. The newest Looney Pyramids game, Pink Hijinks, is hitting stores during the 2012 holiday season.