Chrono-Trek and 13th Doctor Expansion Product Announcement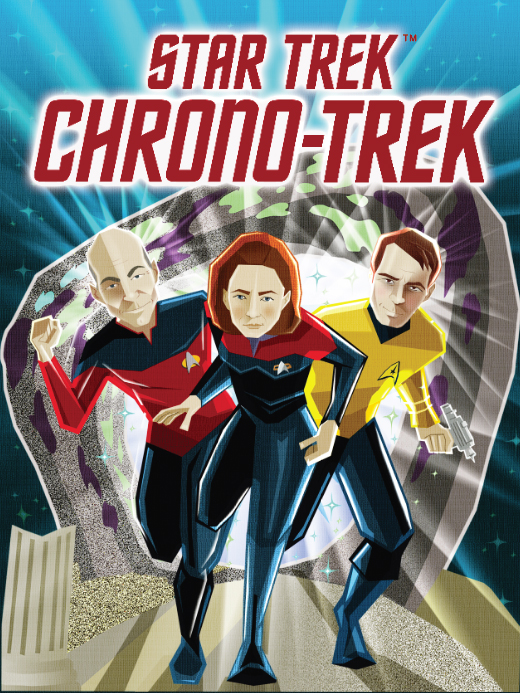 Name: Star Trek Chrono-Trek
Street Date: August 1st, 2019
Explore the history (and alternate history) of the entire Star Trek universe in this version of Chrononauts. Take on the ID of one of your favorite Star Trek characters as you try to alter history to restore your specific timeline! Maybe you need to ensure that the Federation gets founded, or just retrieve the Orb of Time and some tea. Earl Grey. Hot.
**Chrono-Trek comes in a set-up box, packaged 4 units to a display and 8 displays per case.**
MSRP:
$25.00
Game SKU:
LOO-099
Game UPC:
857848004802
Demo SKU:
LOO-DC-
099
Display SKU: LOO-
099
-D
Display UPC
:
10857848004809
Box Size
:
3.75" x 5" x 1.5"
Box Weight
:
10 oz
Display
Size
:
3.8" x 5" x 6.75"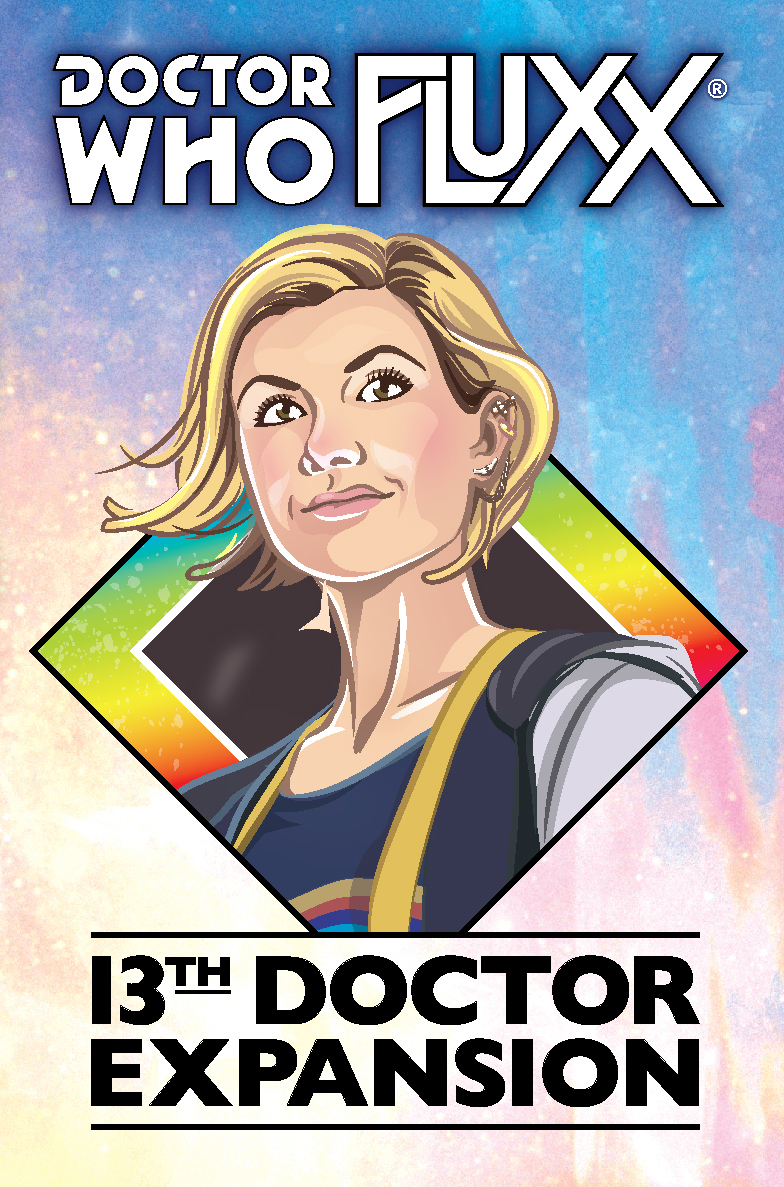 Name: 13th Doctor Expansion Pack
Street Date: November 14th, 2019
Celebrate the Doctor's reincarnation with this expansion for Doctor Who Fluxx! This pack features the 13th Doctor herself, alongside some of her supporting characters and more.
**13th Doctor Expansion Pack does not come with a display.**
MSRP: $5.00 Packaging Type: Foil pack
Game SKU:
LOO-
101
Package
Size
:
4
.75" x 2.5" x .25"
Game UPC:
857848004840
Package Weight
:
.6 oz
---

PLEASE NOTE: We are not making a demo kit or a marketing kit for these products.
Demo copies are available from us or our distributors at a 70% discount. We might print and
send out posters at a later date, that is still to be determined.
We are setting a delivery date on these items of two days before the street date.
Distributors:

It is okay to send this to stores a little early, so they are sure to have it ready for sale on street date, but please make sure you promote the street date as the date they can start selling the game!
Retailers:

Please don't sell it until the street date if your copies arrive early!



---
TM & © 2018 CBS Studios Inc. STAR TREK and related marks and logos are trademarks of CBS Studios Inc. All Rights Reserved.
Doctor Who logo © 1996 and TM BBC. Licensed by BBC WW Ltd.